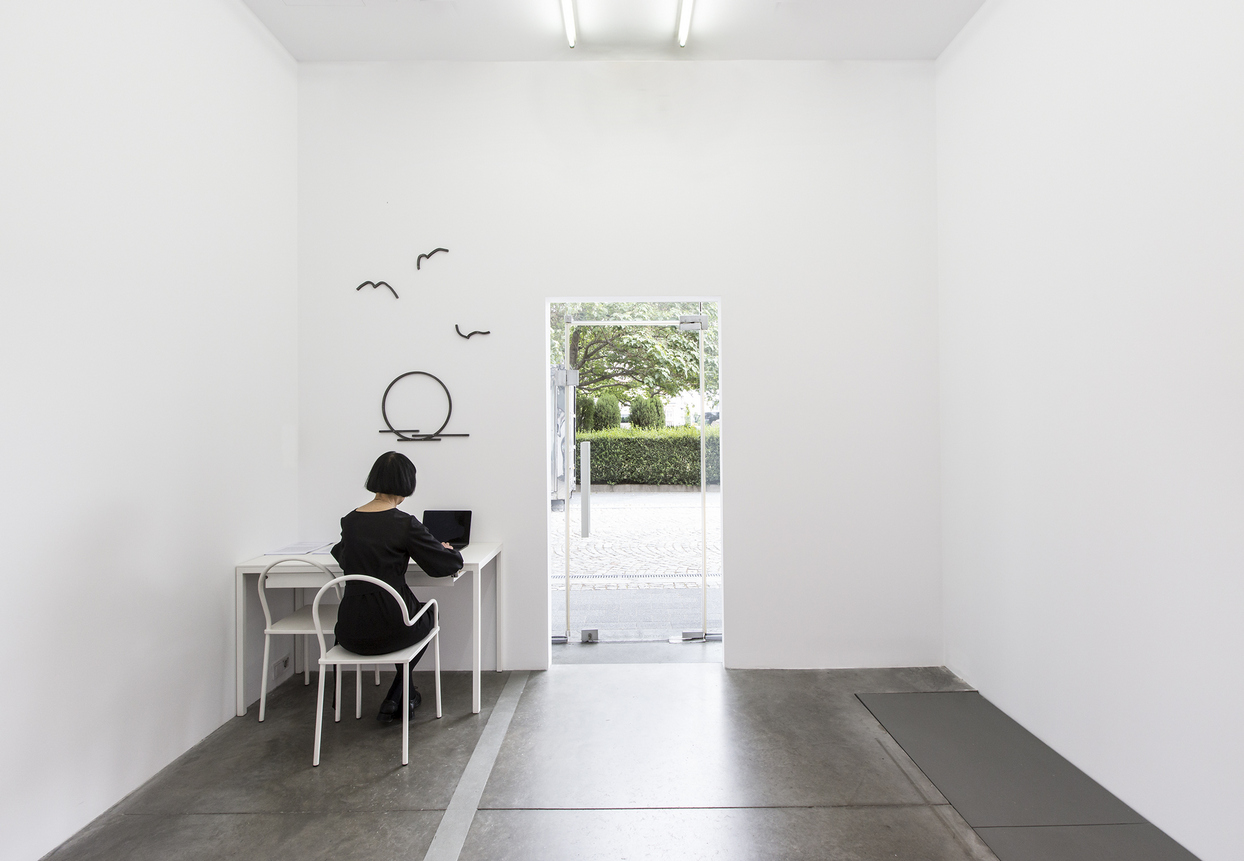 Sarieva / Gallery is an innovative institution presenting art from Bulgaria and the Balkan region. Founded by Katrin and Veselina Sarieva, the gallery continues the family tradition in Bulgaria's cultural and public sphere that spans centuries. Sarieva / Gallery represents artists with established careers and maintains a roster of artists with available works, constantly discovering, rediscovering, and supporting artistic talents. The main exhibition space is located in Plovdiv, Bulgaria's second-largest city and cultural capital. The gallery also operates a showroom in Sofia and regularly organizes exhibitions at DOT Sofia, where it curates the art collection. Part of Sarieva's program is dedicated to art education, and for this purpose, they maintain a dedicated space for dialogue, analysis, and development known as *Кабинет [kəbineˈt], located in Plovdiv.

History of the Gallery
The gallery emerged and developed in an unfavorable environment for contemporary Bulgarian art and the art market, requiring the founders' long-term efforts to create the necessary context.
Following their family's mission, in 2004, Katrin Sarieva opened her first gallery in Plovdiv, named Sariev, with a focus on contemporary ceramics and photography.
In 2005, her daughter, Veselina Sarieva, initiated a long-term and comprehensive strategy to create and develop a cultural audience, launching the "Night/Plovdiv" program for museums, galleries, and urban culture. This initiative led to the establishment of the Open Arts Foundation in 2007 and the creation of a community center in Plovdiv called artnewscafe in 2008 (now *Кабинет).
Gallery Sariev underwent a transformation in 2009, expanding its focus to encompass contemporary art in various forms.
In 2011, Veselina Sarieva joined as co-director and both directors initiated Sariev Contemporary gallery. This institution for contemporary art, built on an international model, developed an impressive roster of represented artists, an expanded exhibition program, educational initiatives, active international engagements, and participation in art fairs. In the same year, they launched an educational program titled "Introduction to Contemporary Art." Sariev Contemporary gallery played a central pioneering role in gaining international recognition for Bulgarian contemporary art.
Following global events between 2000 and 2021, Veselina and Katrin Sarieva announced a new stage in the institution's development. To emphasize a female approach and emancipation, they added an "a" to the family name Sarieva, distinguishing it as a female name in the Bulgarian language. Sarieva / Gallery expanded its geographic reach and initiated collaborative initiatives with organizations and collectors to further unfold its realm of ideas and provide the best possible support to the artists they work with.
"Sarieva/Gallery in Plovdiv and Sofia. A miniature gallery in Plovdiv, coupled with a substantial presence in both national and international contemporary Bulgarian art scenes. This institution has played a pivotal role for over a decade. It encompasses not only a gallery and exhibitions but also a foundation fostering ideas and initiatives related to curating, collecting, and managing contemporary art.", Museum on Air, Diana Popova, 2023
"Sariev Contemporary is a gallery just off Plovdiv's main street, past the office of the Open Arts Foundation and the bohemian hangout, Artnewscafe. A 180-square-foot white box, it is easy to miss. But the gallery is the heartbeat of Plovdiv's contemporary art scene, and over the last decade, its proprietors — Katrin Sarieva and her daughter, Vesselina, who also run the cafe and the foundation — have created an ecosystem that combines the arts, community organizing and historical preservation. More than one person I met credited them with bringing contemporary art to the fore, not just in Plovdiv, but in Bulgaria and Eastern Europe as a whole.", Sebastian Modak, New York Times, 2019