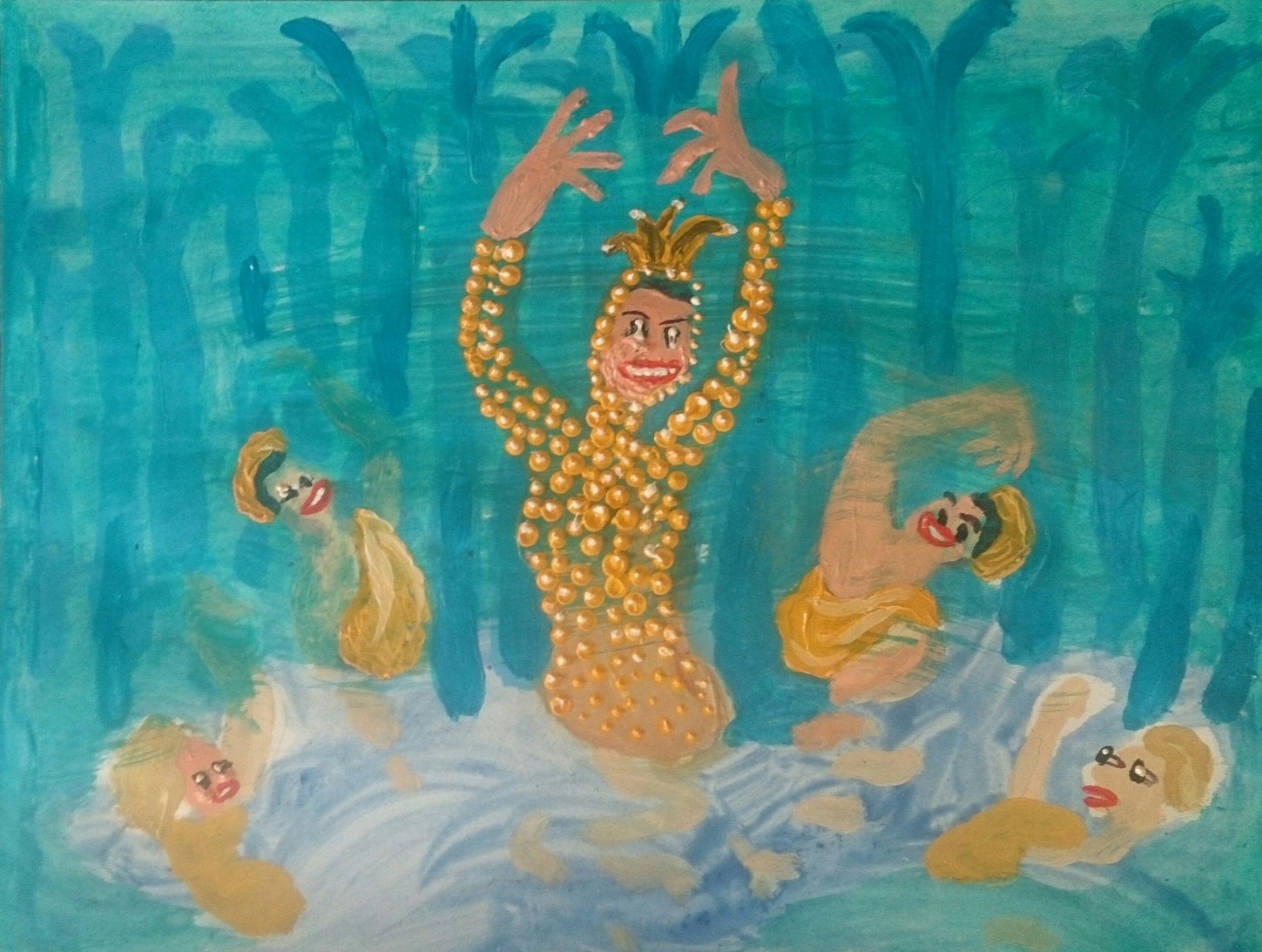 1 November 2018
Immersion – Background: Young Artists from Plovdiv
Sariev Contemporary is pleased to present the exhibition "Immersion - Background: Young Artists from Plovdiv" in Helsinki, Finland. It will be held in the swimming pool of the Bulgarian Embassy, which opens for the first time as an exhibition space, as well as in the halls of the Embassy.
The exhibition is part of the long-lasting platform of Sariev Contemporary "Background: Young Artists", presenting young artists and curators.
Immersion – Background: Young Artists from Plovdiv
group show

Dimitar Shopov, Martina Vacheva, Valko Chobanov
Curated by Vera Mlechevska

1 – 25 November 2018
Opening: 1 November, 6 pm

The exhibition is open for visitors from Monday to Friday 9 - 4 pm

Bulgarian embassy in Finland
Kuusisaarentie 2B, 00340 Helsinki

-

The former residential building in Kuusisaari, Helsinki, turned into the administrative venue for the Bulgarian diplomatic mission in the 1990's, today opens its doors for art and public. Accommodating this variety of functions, the building is distinguished for its functionalist architecture and original style bearing the times of its creation.
The exhibition attempts to call back the spirits of the cheerful times of the house when its commissioner and ex owner was luckily accompanied by success. Entering the house, one can imagine that its host must have passed a very happy existence for a while, enjoying the richest treats of social intercourse. These times coincide with the 1970s and 1980s, when citizens of most of Europe enjoyed prosperity and relative stability.
The ideal home is designed in a style of comfort and self-confidence: details in brass, abstract forms of nature accentuate the living room, and the soft curves of the furniture complement a classy interior of the 70's. The picture is animated with the sound of the disco and the chatter of the guests at the party. In addition, an accessory of every luxurious mansion is the pool and the perfect view...
These good times wane in the early 90's. For Bulgarians the 90's brought a lot of new hope but also economic crisis that affected large parts of the society. In the same moment the economic twist in Finland changes the destiny of the house owner so his faith of tomorrow collapsed.
Today the three artists are trying to get into a dialog with the house, with its style and its past as residential mansion. The artists presented in the exhibition are part of the younger generation in the Bulgarian art scene. Although the three of them are often attracted by a similar visual encounter – the popular taste embracing the public space that occasionally discourages any aesthetic consensus, each of them reflects it with individual artistic approach.
Martina Vacheva is interested in the iconic faces of contemporary mass culture, which she portrays with her specific painting style, loaded with living irony and humor. She is also attracted by images of the entertaining media because of its stillness and ecstatic poses made up for the camera. For the show she is inspired by the movie "Million dollars Mermaid" – a spectacular Hollywood blockbuster for the scale of its budget, choreography and set-up. The movie is also created in Hollywood's most glamorous years. In this case the artist makes the contrast between the empty pool in the mansion and the pompous scenes filled with beautiful and smiling swimmers for the delight of the viewer.

Valko Chobanov consumes a huge amount of images seen on the Internet, the streets and elsewhere, and rework them in his bright imagination. He creates images blending various slick, generic surfaces from the virtual reality with organic and natural textures in unexpected hybrids. His interventions in the house mix the synthetic nature with the real natural surroundings.

Dimitar Shopov is often fascinated by personal stories he chooses to reinvent and tell by brush, video camera or found objects. His stories are very colorful, humorous and human, and sometimes they are an epic deal with the everyday struggles. For the show, he searches for that particular blend of the image characteristic of the analogue media in the age of home video and Polaroids. In his video he makes a portrait of the man who govern and serve the mansion at the same time.

Vera Mlechevska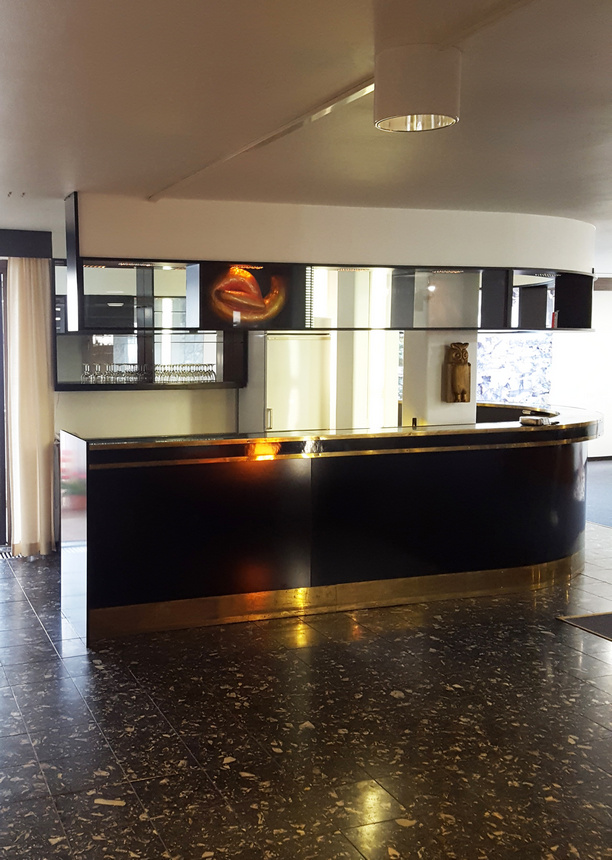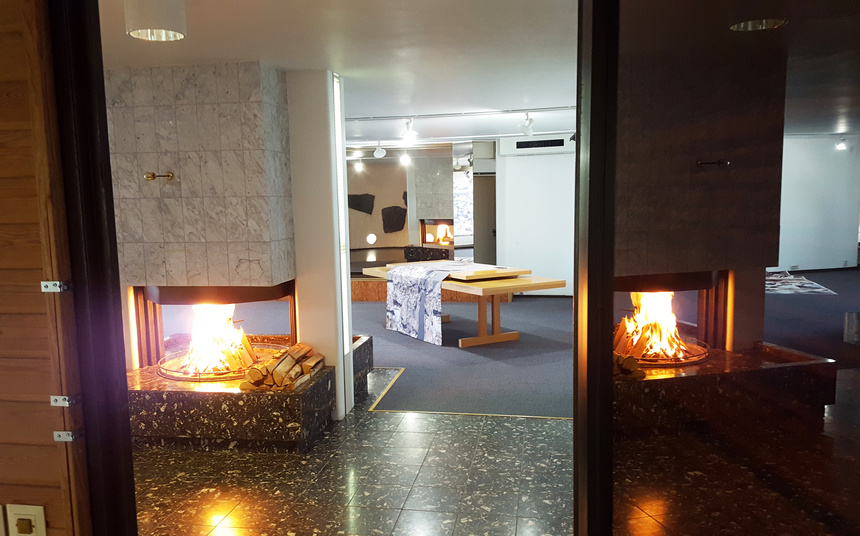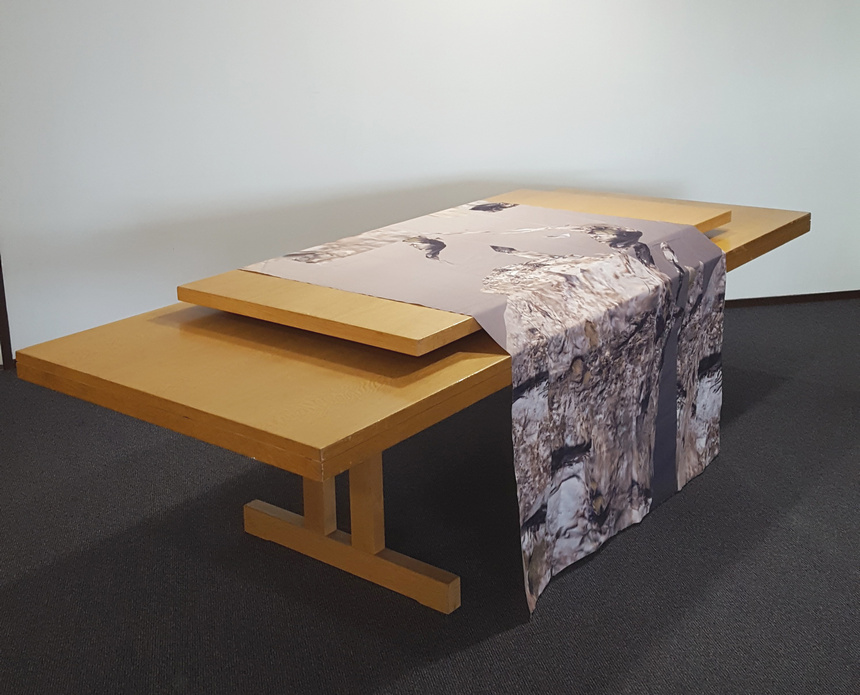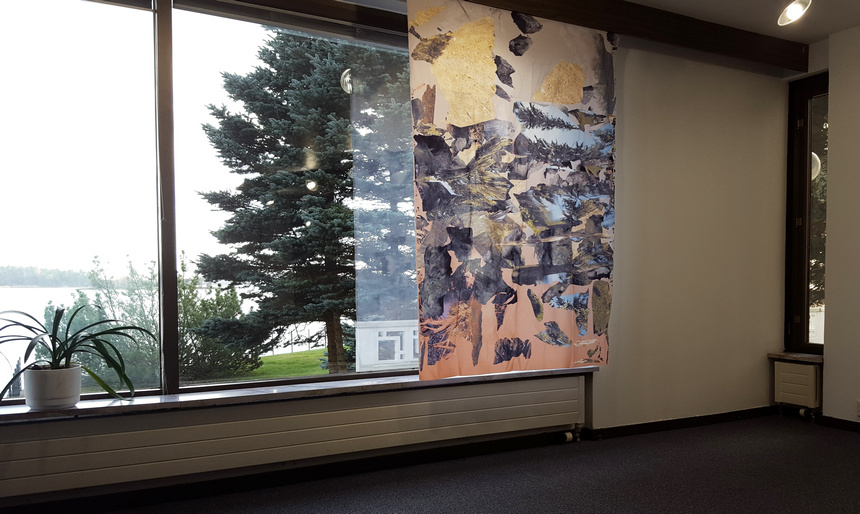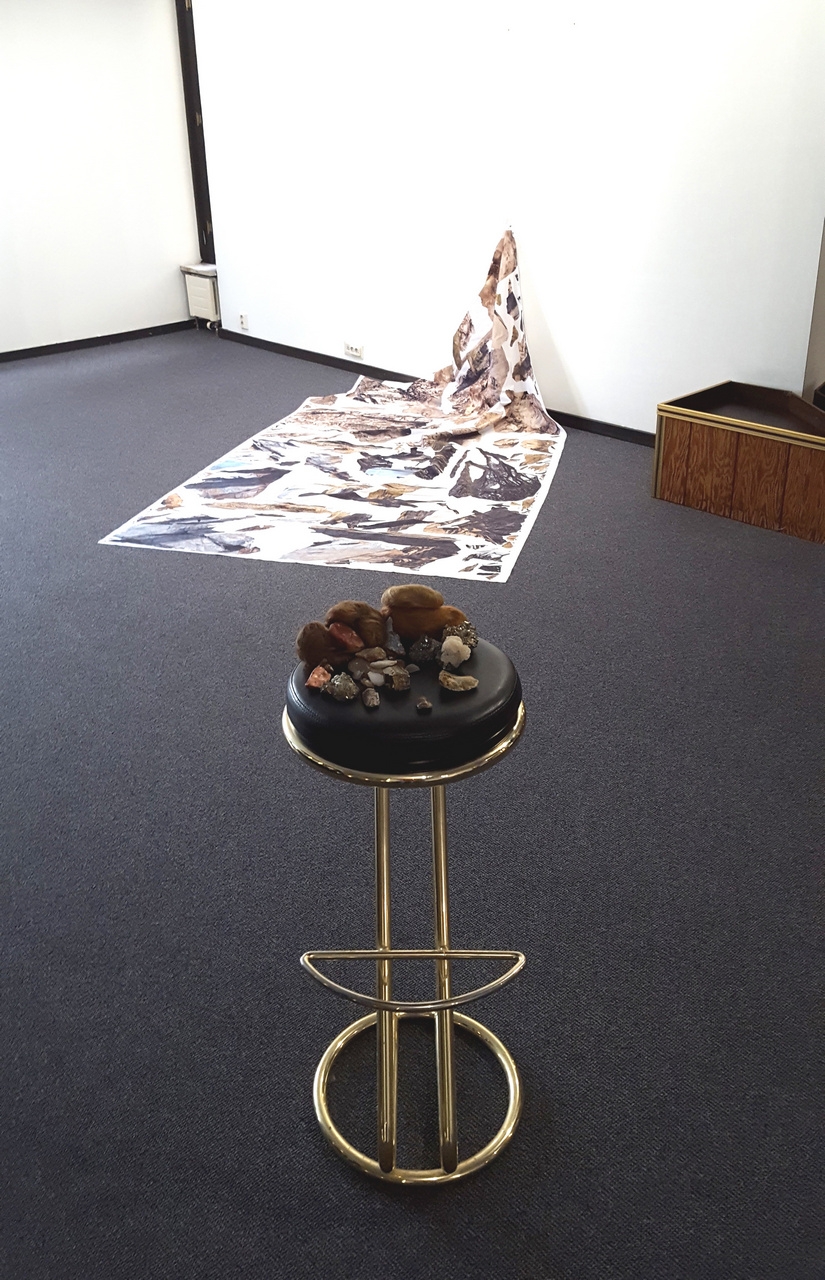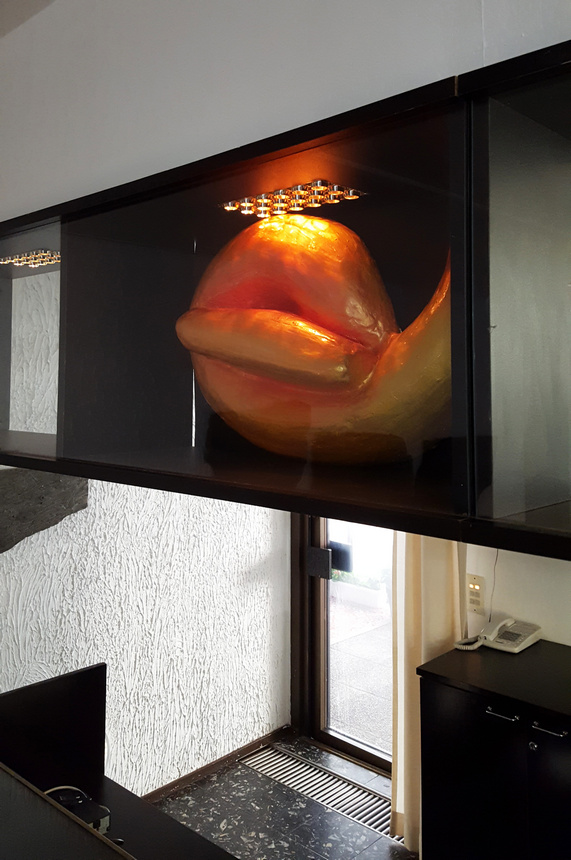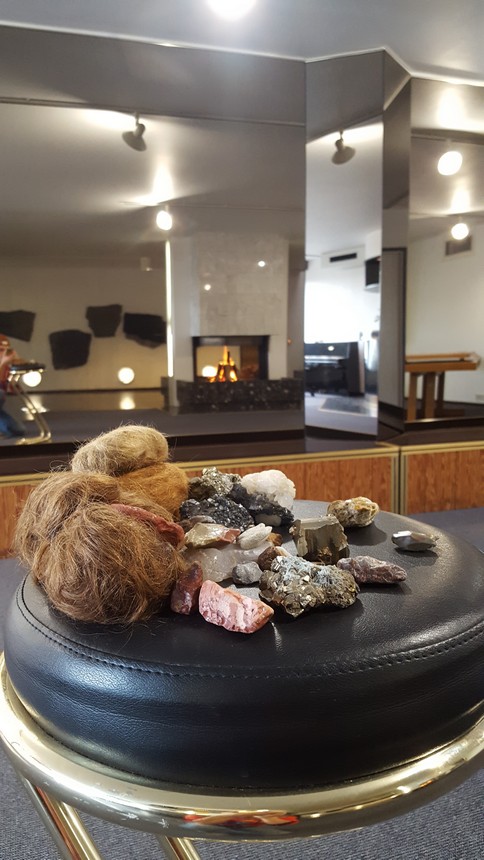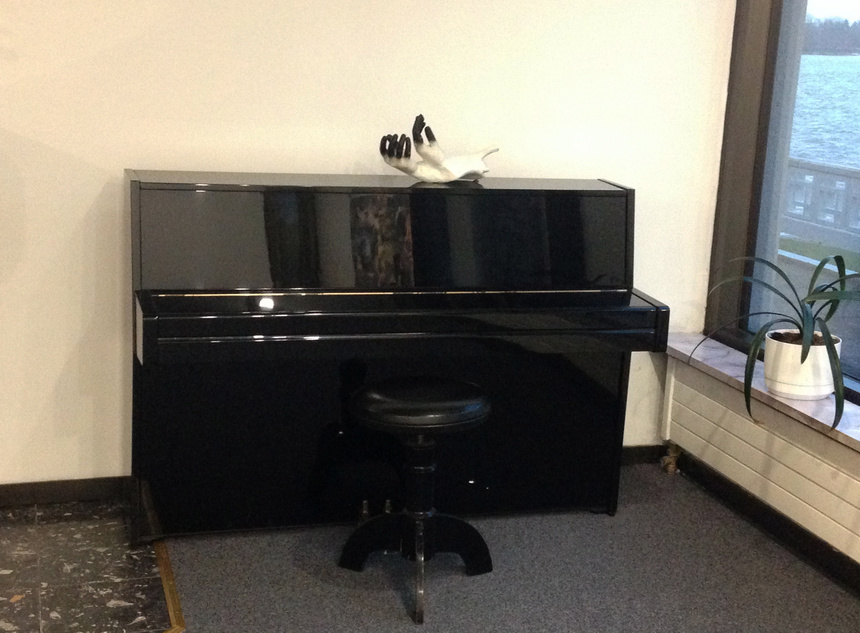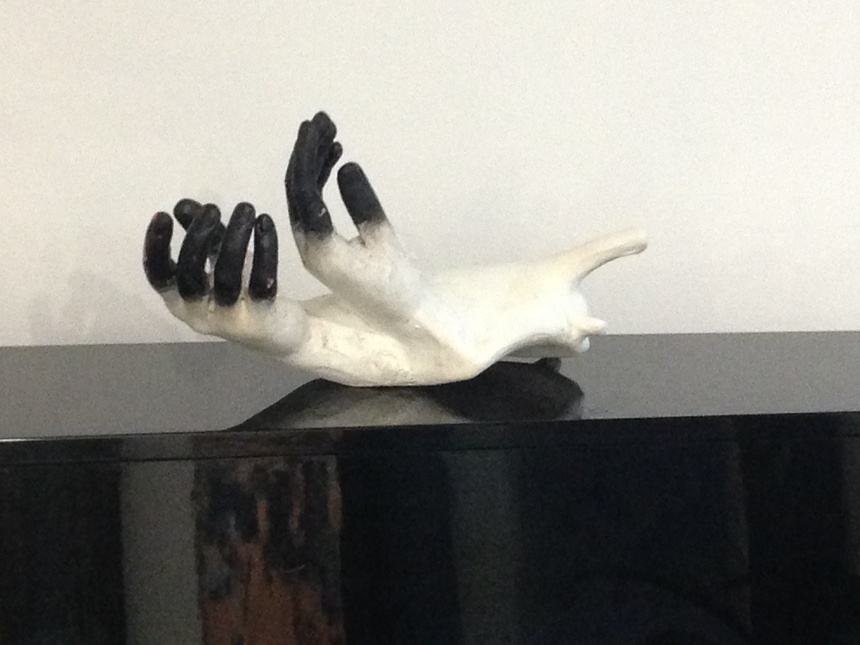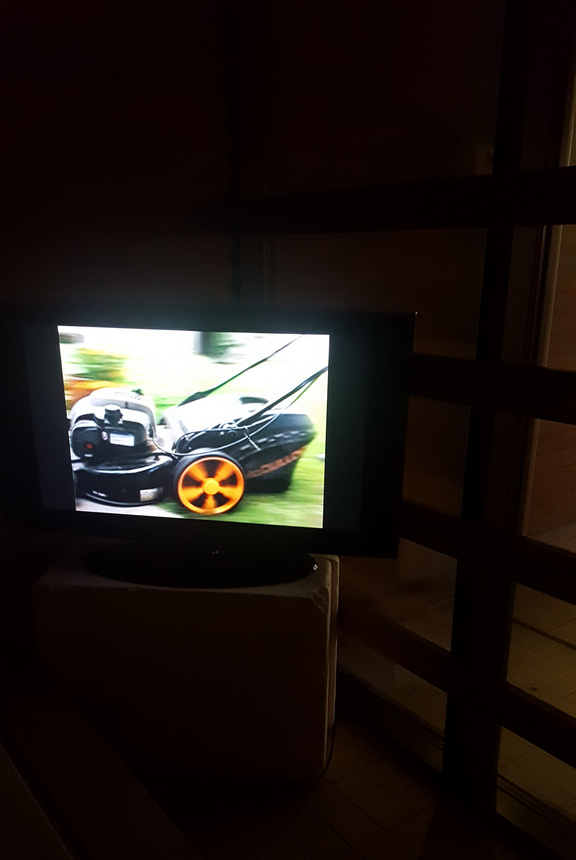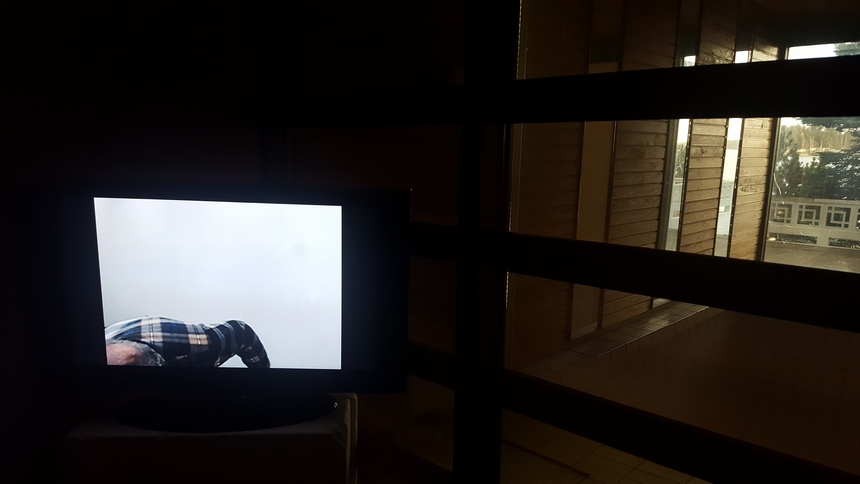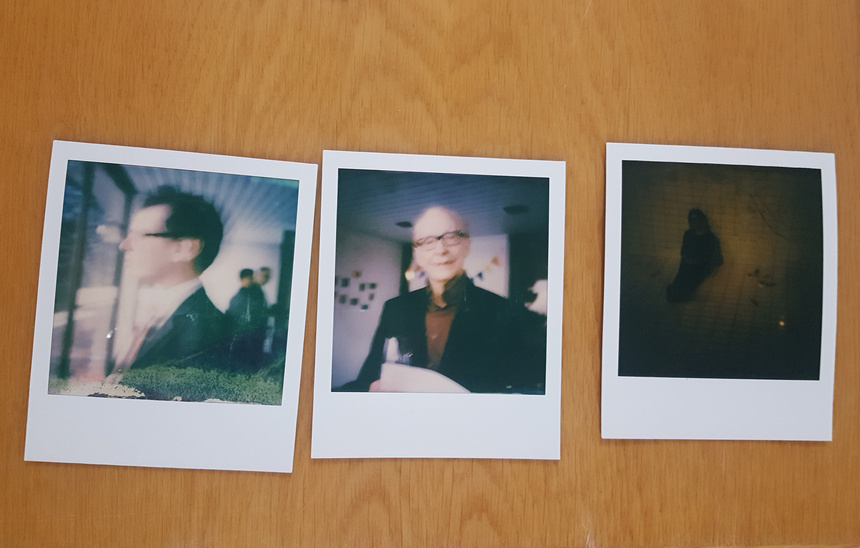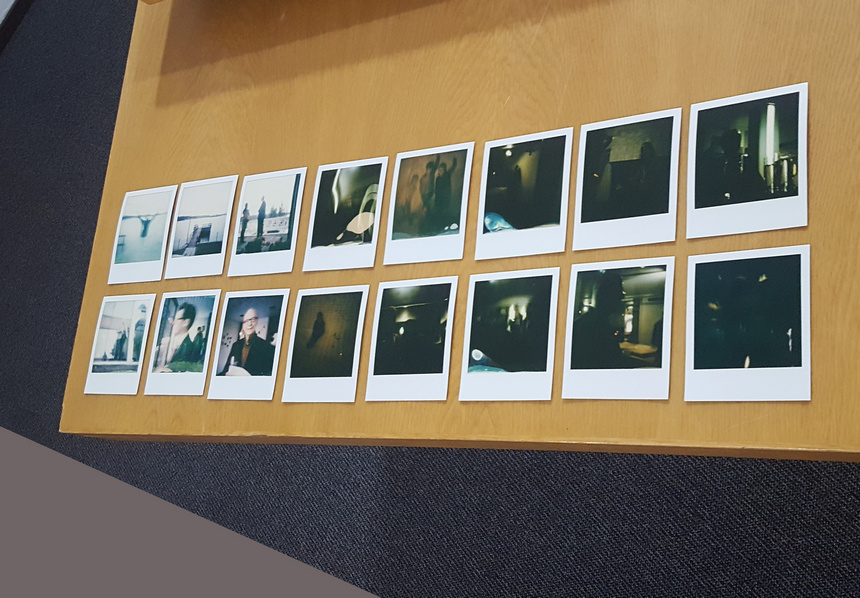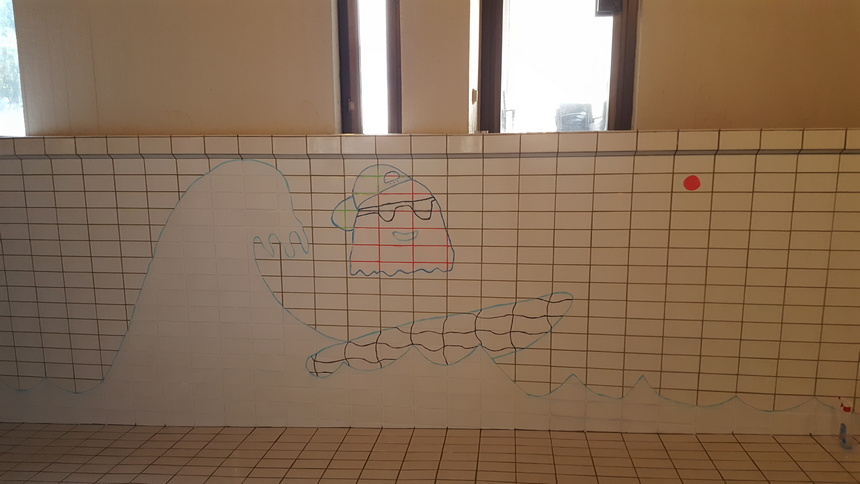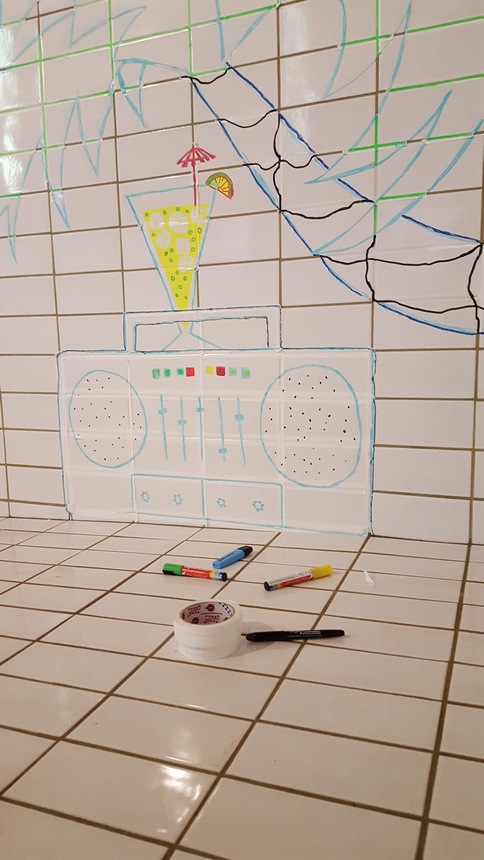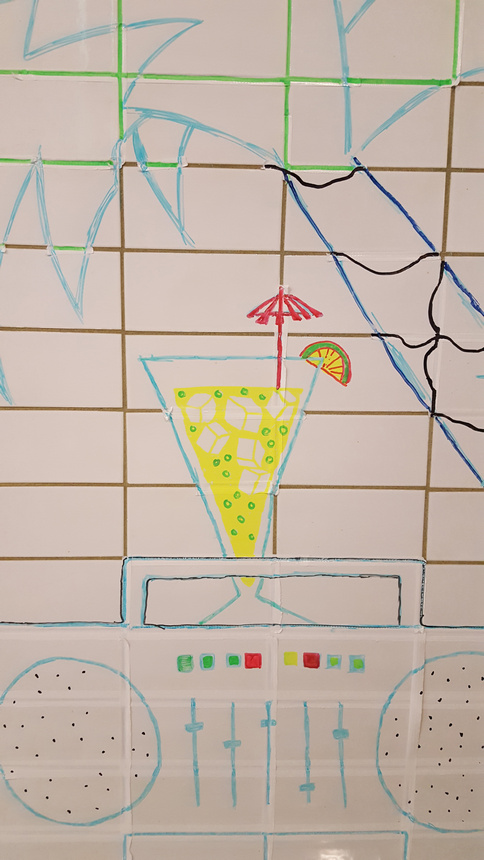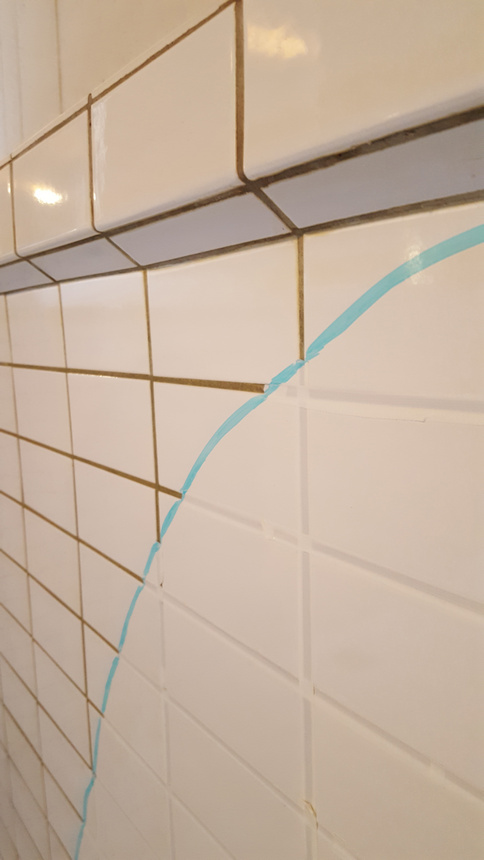 ---
Image credit:
Martina Vacheva, Million Dollar Mermaid, 2018, acrylic on canvas, 55 x 65 cm
Exhibition views