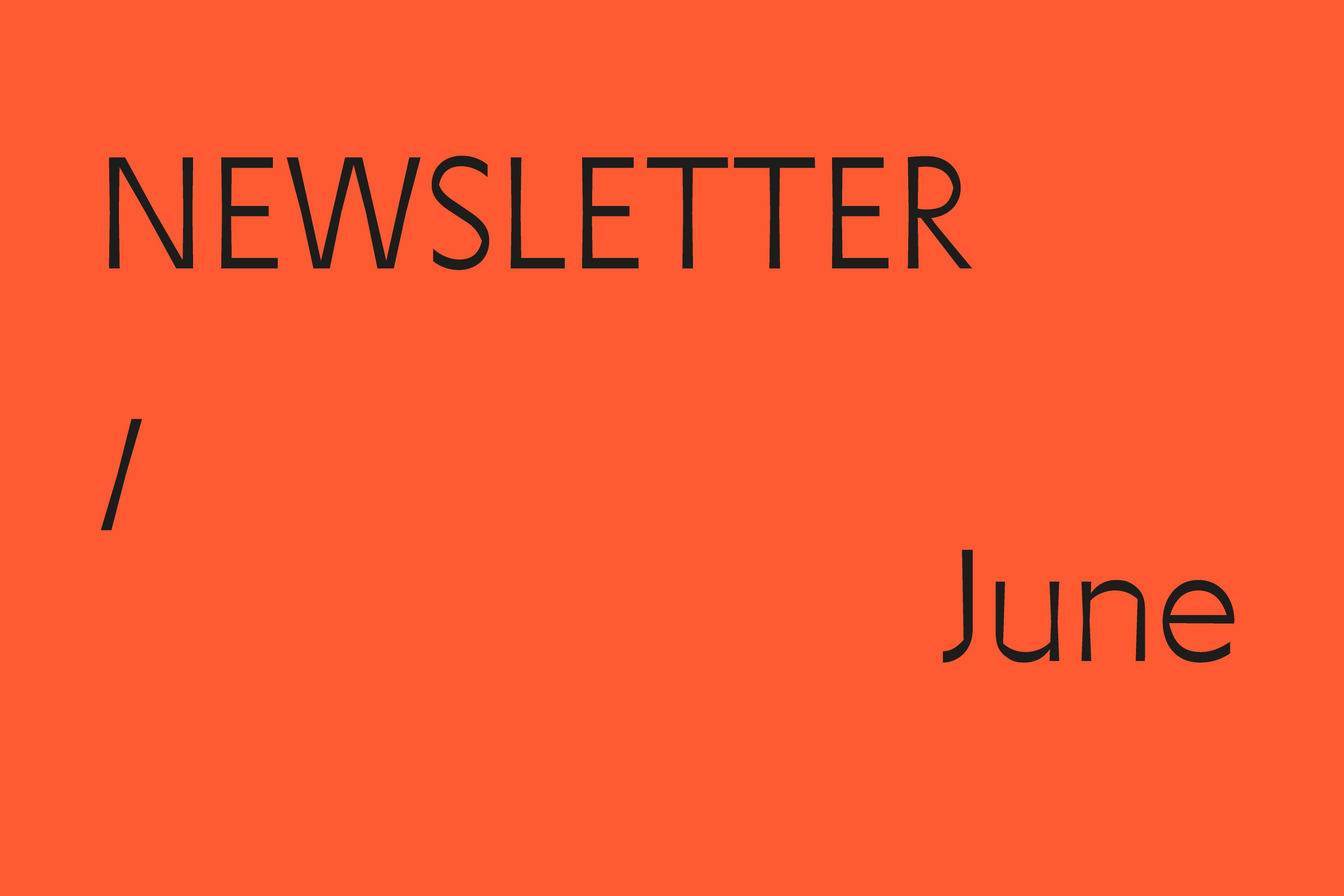 1 June 2023
June 2023
The newsletter for June 2023 is out now.
View it in your browser here, including images and more info.
ARISTS NEWS
Luchezar Boyadjiev
Autostrada Biennale – All Images Will Disappear, One Day
curated by Joanna Warsza and Övül Ö. Durmuşoğlu
July 7 – September 9, 2023
Artists: Agnes Denes, Bajram Mehmeti, Blerta Haziraj, Darinka Pop-Mitić, Hong-Kai Wang, Gözde İlkin, Kameelah Janan Rasheed, Luchezar Boyadjiev, Mila Panić, Nathan Gray and others
Prizren, Kosovo
-
Nedko Solakov
Together (with Jiri Kovanda)
solo exhibition
June 3 – September 30, 2023
Galleria Continua at Contemporary Art and Sculpture Park, Bechyne Castle, Czech Republic
-
Stefan Nikolaev
Faites vos jeux!
group show
curated by Sébastien Gokalp
June 24 – September 17, 2023
Les Franciscaines, Deauville, France
-
Pravdoliub Ivanov
Don't Dream Dreams – Works from the Art Collection Telekom
group show
curated by Nathalie Hoyos and Rainald Schumacher
May 23 – July 30, 2023
Artists: Sasha Auerbakh, Yane Calovski, Danica Dakić, Aleksandra Domanović, Kyriaki Goni, Petrit Halilaj, Pravdoliub Ivanov, Hortensia Mi Kafchin, Ali Kazma, Luka Kedžo, Eva Kot'átková, Maria Kulikovska, Marek Kvetan, Piotr Łakomy, Ciprian Mureşan, Paul Neagu, Paulina Ołowska, Roman Ondak, Agnieszka Polska, Stepan Ryabchenko, Slavs and Tatars, Marko Tadić, Iza Tarasewicz, Krassimir Terziev and Martina Vacheva.
Moderna Galerija, Ljubljana, Slovenia
-
Stefan Nikolaev
10 Years Emergent
group show
curated by Frank Maes and Hilde Borgemans
June 25 – September 10, 2023
Emergent, Veurne, Belgium
-
Nedko Solakov
The Ability to Dream
group show
June 3 – August 27, 2023
Galleria Continua, Les Moulins, Boissy-le-Châtel (Seine-et-Marne)
-
Nedko Solakov
Una broma es una cosa seria
group show
curated by del Llano, Guillén and Gallegos
June 21 – October 1, 2023
Museo Universidad de Navarra, Pamplona, Navarra
---
GALLERY NEWS
How Not To Talk About Contemporary Art
Artist Talk with Pravdoliub Ivanov
Moderator: Vesselina Sarieva
June 17, 2023, 16:00
Sarieva/Gallery, former artnewscafe, Plovdiv
Sarieva / Gallery is pleased to invite the audience to join a conversation with Pravdoliub Ivanov. The meeting takes place within the framework of his solo exhibition I Don't Know What You Are Talking About.
Joined by Vesselina Sarieva, the artist will share more about the inspirations and stories behind his current project. Ivanov will discuss his work and the processes involved in its materialization, presentation and articulation of conceptual ideas. The topic of how we think and talk about contemporary art will be addressed by one of the most prominent artists on the Bulgarian art scene. The question is posed in the context of a solo exhibition that experiments with an exploration of images and words – which comes first; which one has a leading role; why cannon the visual be read verbally and why isn't the product of reading an image?
Pravdoliub Ivanov will give a tour of the exhibition, which explores found objects, images and visualized prejudices, whereas all their interpretations are equally truthful. This is a typical approach for the artist, who constantly seeks the intersection between everyday life and fantasies in his work, through ironic, spontaneous and random imagery.
---
ON VIEW SARIEVA
Pravdoliub Ivanov
I Don't Know What You Are Talking About
Solo exhibition
May 5 – July 29, 2023
Sarieva/Gallery, Plovdiv
---
RECENT MEDIA
The exhibition "I Don't Know What You Are Talking About" by Pravdoliub Ivanov
Bulgarian National Television, Kultura!BG
video / in Bulgarian
[Link]
-
The Dreams of the City-Writer
Culture Center Sofia University, Philip Stoilov
Article about Luchezar Boyadjiev's solo exhibition
text / in Bulgarian
[Link]
-
Bulgarian Contemporary Art in the Mirror of the German
SEGA, Emil Georgiev
Mentions of Nedko Solakov and Pravdoliub Ivanov
text / in Bulgarian
[Link]
-
Places of Sorrow
Artviewer
Mentions of Valio Tchenkov
text / in English
[Link]
---
RECOMMENDED
Why are you doing it?
Vesselina Sarieva joins the online series Critics in space once more. This time, alongside Valko Chobanov, Ivan Mudov and Marina Genova, she discusses the role of curators and gallerists when it comes to contemporary art. You can watch the compilation of interviews in the video above (in Bulgarian).
[Link]
-
Vesselina Sarieva as a lecturer for Art Start
The Rules of the Game lecture by Vesselina Sarieva
Part of the educational program of the exhibition Art Start 2023: Young Artists to Watch
Moderator: Vessela Nozharova
June 7, 2023
Credo Bonum, Sofia
How does the art market work? Who are the main players and what is their role? How should young artists present their art on the market? Vesselina Sarieva will answer these and many more questions as part of the educational program of Art Start.
The Rules of the Game is a programme of lectures, talks and discussions that aim to shed light on the workings of the contemporary art scene. In it, established professionals will share their experience and knowledge with young artists at the start of their careers.