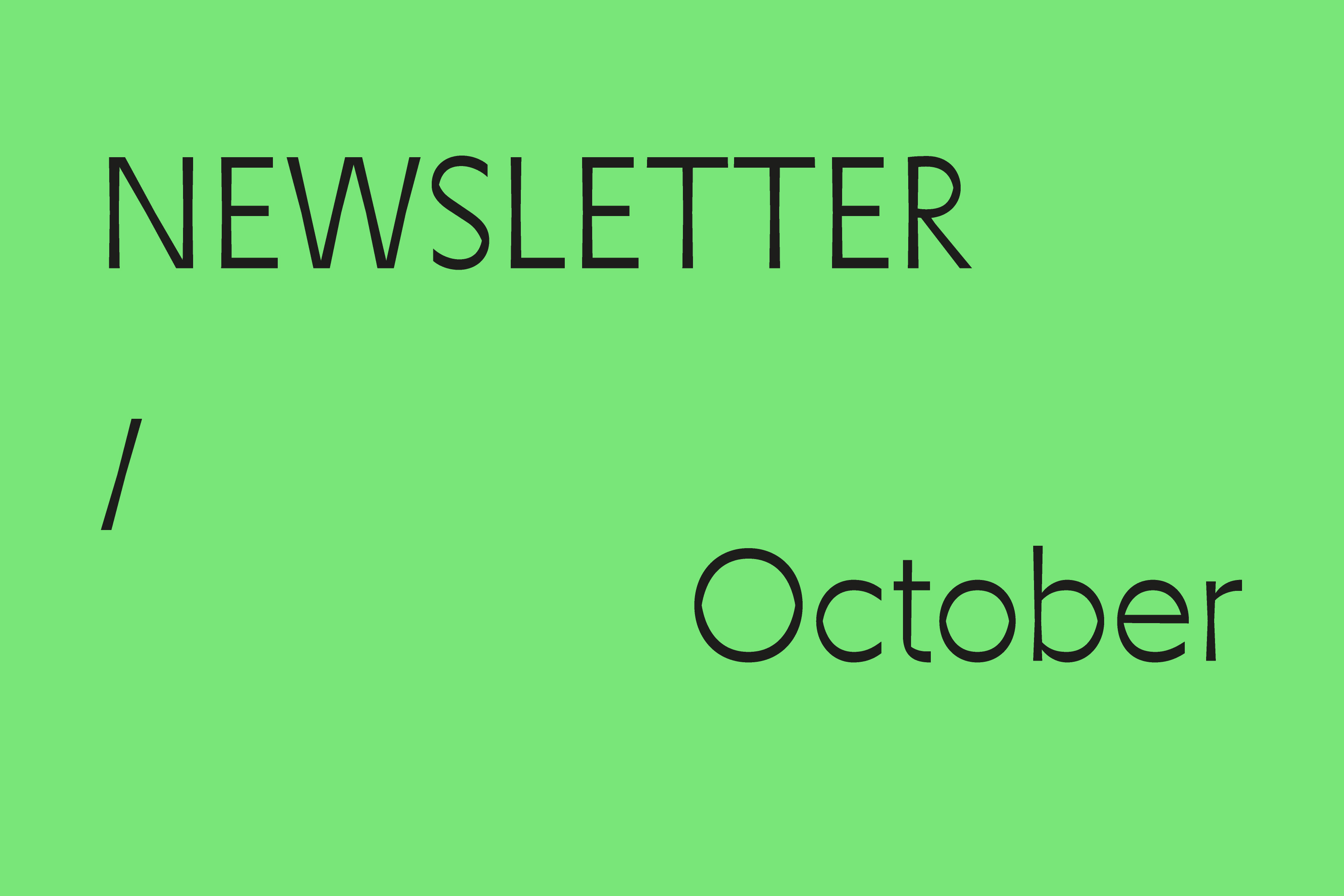 5 October 2023
October 2023
The newsletter for October 2023 is out now.
View it in your browser here, including images and more info.
ARISTS NEWS
Nedko Solakov
Seven Deadly Sins
group show
curated by Andreas Hoffer and Elisabeth Kainberger
October 14, 2023 - April 1, 2024
Nathalie Djurberg, Nedko Solakov, Dan Perjovschi, Teresa Margolles, Julia Belova, Rob Frogoso, Jonathan Meese, Herta Müller, Ulrike Ottinger and others
Kunsthalle Krems, Krems
[link]
-
Luchezar Boyadjiev, Pravdoliub Ivanov, Rada Boukova
Dream Home
group show
curated by Vera Mlechevska, Boyana Gyaurova and Adriana Andreeva
September 14 – October 8, 2023
KO-OP, Sofia
[link]
-
Stefan Nikolaev
A Decade in Brussels
group show
September 7 - October 28th, 2023
Maria Thereza Alves, Farah Atassi, Jean-Pierre Bertrand, Franck Christen, Michele Ciacciofera, Abigail Deville and others
Michel Rein, Brussels
[link]
-
Kamen Stoyanov
Past not passed 2023, Second edition
festival
October 12 - 15, 2023
Triangular Tower of Serdica, Sofia
[link]
---
ON VIEW SARIEVA
Stefan Nikolaev
HOME
solo exhibition
29 September - 12 November 2023
Sarieva @ DOT Sofia, 46, Bratya Miladinovi str., Women's Market, Sofia, Bulgaria
Visiting hours: 30 September - 12 November 2023, 2 - 7 pm – Wednesday - Sunday
HOME is Nikolaev's first solo exhibition in Bulgaria since 2019, when Sariev Contemporary presented Be Yourself No Matter What They Say in Plovdiv. Four years later, after numerous appearances in fairs, group and solo exhibitions across Europe, the artist will show new works in his hometown of Sofia, at the invitation of Sarieva / Gallery, by which he is represented.
The exhibition was created especially for the collaboration of Sarieva/Gallery and the new DOT Sofia building. Through a series of neon works Nikolaev explores fragments of the complex image of the home, as the title suggests. The works are united by a particular contradiction of symbolism and materials, as well as the artist's well recognisable elegant style.
-
Artan Hajrullahu
A House Without Walls
Solo exhibition
1 September 2023 – 30 November 2023
Sarieva/Gallery, Plovdiv
---
GALLERY NEWS
Transformation at the Level of the Eyes
Presenting two installations by Pravdoliub Ivanov
Warm-up for the opening of DOT Sofia
Sarieva/Gallery @ DOT Sofia
15-17 September 2023
Sarieva/Gallery presented two iconic works by Pravdoliub Ivanov for the pre-opening of DOT Sofia. In three days Transformation Always Takes Time And Energy, 1998 and At the Level of the Eyes, 1998 gained a lot of attention from the public. Find more information and pictures in the link below.
---
RECENT MEDIA
It's good. Dot.
Kapital, Studio Komplekt
text / in Bulgarian
[link]
-
DOT Sofia. The new cultural point.
Bulgarian National Radio, Something else
Interview with Vesselina Sarieva
audio / in Bulgarian
[link]
-
Stefan Nikolaev chose the newly opened space DOT Sofia for his new exhibition HOME
Impressio
text / in Bulgarian
[link]
-
We are immersed in an ocean of dreams and fears
Manager
Interview with Pravdoliub Ivanov
text / in English
[link]
-
An exhibition by Stefan Nikolaev accompanies the official opening of DOT Sofia
Nash Dom
text / in Bulgarian
[link]
-
How much does a banana cost?
Manager, Maria Vassileva
Mentions of Nedko Solakov, Luchezar Boyadjiev, Pravdoliub Ivanov and Kamen Stoyanov
text / in Bulgarian
[link]
-
HOME
DNEVNIK
text / in Bulgarian
[link]
-
The Home of Saturday Afternoon
Cultural Center Sofia University, Vladiya Mihaylova
text / in Bulgarian
[link]
-
Sarieva Gallery presents exhibition by French-Bulgarian artist Nikolaev at DOT Sofia
The Sofia Globe
text / in English
[link]