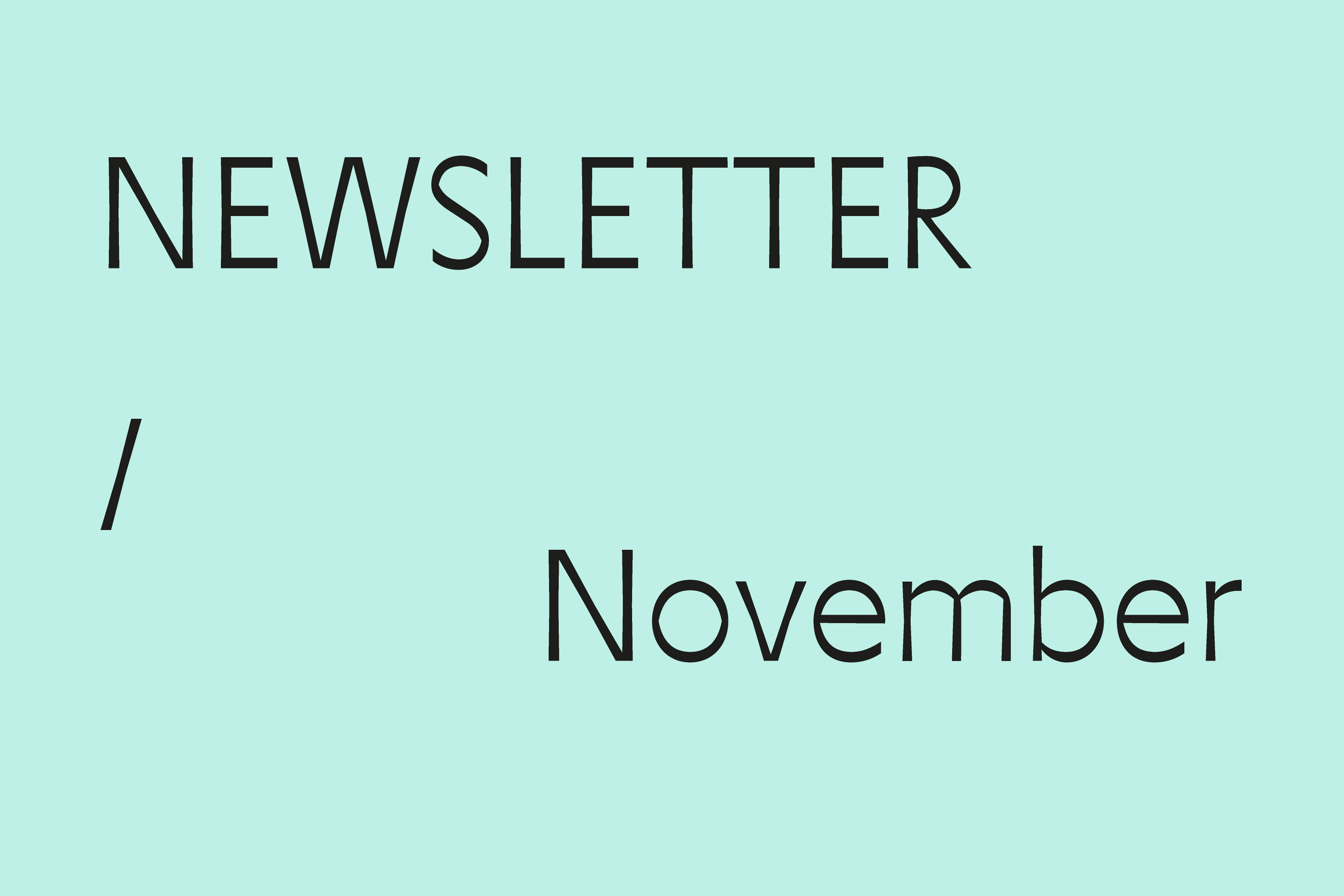 5 November 2023
November-December 2023
The newsletter for November and December 2023 is out now.
View it in your browser here, including images and more info.
ARISTS NEWS
Luchezar Boyadjiev
Sarieva/Gallery proudly announces Luchezar Boyadjiev's prestigious recognition by the Ministry of Culture, Bulgaria, honoring his outstanding creative achievements in the realm of fine arts.
-
Nedko Solakov
Sheila Hicks and Nedko Solakov - Flying Colors in Yarn and Water
solo exhibition
November 18, 2023 - January, 2024
Galleria Massimo Minini, Brescia
[link]
-
Pravdoliub Ivanov
The Time is Now
group show
curated by Ana Frangovska
November 16 - November 30, 2023
Macedonia - Multimedia Center "Mala Stanica", Skopje
[link]
-
Nedko Solakov
A Cornered Solo Show #3 (with Charles Esche as my artistic conscience)
solo exhibition
November 23, 2023 - June 19, 2024
Belvedere Museum, Vienna
[link]
-
Kamen Stoyanov
Robotronic Revolution
solo exhibition
curated by Boris Kostadinov
November 3 - December 1, 2023
Scope BLN, Berlin
[link]
-
Nedko Solakov
Elmgeen & Dragset: READ
group show
curated by Elmgeen & Dragset
November 16, 2023 - April 24, 2024
Georges Adéagbo, Saâdane Afif, Meriç Algün, Dotty Attie, Cay Bahnmiller, Olga Balema, Vlastimil Beneš, Barbara Bloom, George Brecht, Marcel Broodthaers, Pavel Büchler, Sophie Calle, Thomas Cap de Ville, Alejandro Cesarco and other
Kunsthalle Praha, Prague
[link]
-
Luchezar Boyadjiev
ON VACATION…/Aldona
Dialogue between Luchezar Boyadjiev's installation On vacation... and Emilija Škarnulytė's film Aldona
November 4 - November 10, 2023
CLOSING SOON, Athens
[link]
-
Kamen Stoyanov
2000S. BYE-BYE CONFIDENCE
group show
October 19, 2023 - March 17, 2024
Wien Museum MUSA, Vienna
[link]
-
Nedko Solakov
Emotion
group show
curated by Danilo Eccher
November 28, 2023 - May, 2024
Chiostro del Bramante, Rome
[link]
---
GALLERY NEWS
Finissage:
Stefan Nikolaev
HOME
solo exhibition
12 November 2023, 14:30-19:00
Sarieva @ DOT Sofia, 46, Bratya Miladinovi str., Women's Market, Sofia, Bulgaria
Sarieva/Gallery is pleased to invite the public to join the finissage of Stefan Nikolaev's solo exhibition HOME, presented in the newly opened space, DOT Sofia.
Visitors will have the opportunity to take a final look at the exhibition, which has garnered considerable attention from the public, connoisseurs, and the media over the past two months.
For the first time in Bulgaria, HOME presented new works from Nikolaev's popular series of hammered copper and neon, examining key themes and images in art history.
Join us!
[link]
---
ON VIEW SARIEVA
Stefan Nikolaev
HOME
solo exhibition
29 September - 12 November 2023
Sarieva @ DOT Sofia, 46, Bratya Miladinovi str., Women's Market, Sofia, Bulgaria
Visiting hours: 30 September - 12 November 2023, 2 - 7 pm – Wednesday - Sunday
Request the price list / Learn more
-
Artan Hajrullahu
A House Without Walls
Solo exhibition
1 September 2023 – 30 November 2023
Sarieva/Gallery, Plovdiv
Request the price list / Learn more
---
ON VIEW SARIEVA
Vesselina Sarieva: Creating new spaces at unusual places is my passion
The Girls from the City
text / in Bulgarian
[link]
-
Transformation Always Takes Time and Energy - Pravdoliub Ivanov
YouTube, Sarieva/Gallery
installation view video of the artwork, presented at Sarieva @ DOT Sofia
[link]
-
20 Questions
Capital, Krassi Genova
Interview with Stefan Nikolaev
text / in Bulgarian
[link]
-
Happy(ness) and AI
Bulgarian National Radio
Interview with Aksiniya Peicheva, Marina Slavova and Luchezar Boyadjiev
audio / in Bulgarian
[link]
-
Sarieva - in Plovdiv and Sofia
Bulgarian National Radio
Interview with Vesselina Sarieva
audio / in Bulgarian
[link]