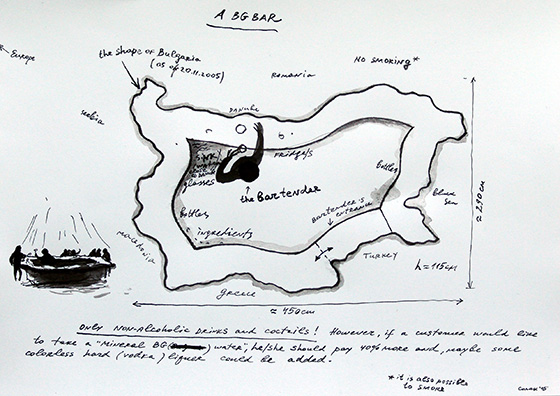 14 September 2015
Focus Bulgaria at viennacontemporary 2015
Open Arts Foundation and Sariev Contemporary
are pleased to invite you to



at viennacontemporary

24 - 27 September 2015

Vernissage: 23 September, 6-9 pm
Vernissage Focus Bulgaria: 23 September, 7 pm
Marx-Halle, Vienna
Booth C16/C24


Focus Bulgaria at viennacontemporary 2015 is the first overview of Bulgarian contemporary art at an international art fair. It consists of a thematic exhibition (curated by Iara Boubnova and Vessela Nozharova), of panel discussions and informal talks (curated by Dessislava Dimova), of historical comments on the context in the country, of quotations and explanations as well as of a publication (conceived by Boris Kostadinov).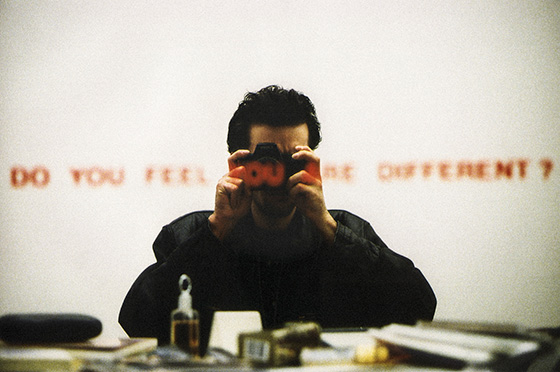 Exhibition Variofocus – ARTISTS
Curators: Iara Boubnova and Vessela Nozharova

Participating artists: Adriana Czernin, Alexander Valchev, Aleksandra Chaushova, Alla Georgieva, Anton Terziev, Boryana Rossa, Borjana Ventzislavova, Daniela Kostova, Destructive Creation, Emil Mirazchiev, Dimitar Solakov, Georgi Dimitrov, George Ruzhev, Ivan Moudov, Ivan Kostolov, Ivo Bistrichki, Iv Toshain, Irina Georgieva, Iskra Blagoeva, Kalina Dimitrova, Kalin Serapionov, Kamen Stoyanov, Kiril Kuzmanov, Kiril Prashkov, Kosta Tonev, Krassimir Terziev, Lazar Lyutakov, Luchezar Boyadjiev, Lubri, Lyuben Kostov, Maximilian Pramatarov, Mariela Gemisheva, Monika Popova, Miryana Todorova, Nedko Solakov, Nina Kovacheva, Nikolay Zanev, Oleg Mavromatti, Petja Dimitrova, Plamen Dejanoff, Pravdoliub Ivanov, Samuil Stoyanov, Sasho Stoitzov, Stanimir Genov, Stefan Nikolaev, Stela Vasileva, Valentin Stefanov, Vasilena Gankovska, Veronika Tzekova, Vikenti Komitski, Vitto Valentinov, Zara Alexandrova, Zoran Georgiev, Yasen Zgurovski, Valio Tchenkov, Voin de Voin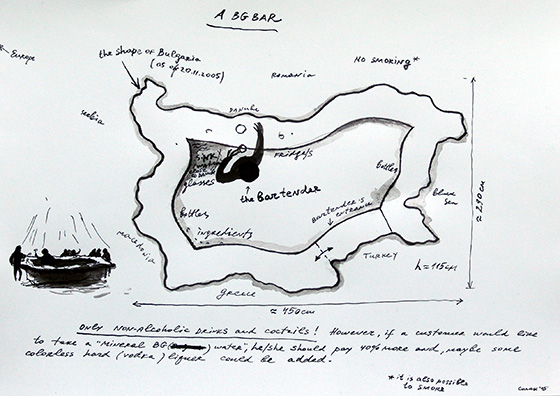 TALKS

24-27.09., 12-3 pm at Focus Bulgaria (C16/C24)
Objects moving minds in space
Conversations with artists, public interviews, informal talks and debates
Curator and moderator: Dessislava Dimova


25.09., 2 pm at viennacontemporary Talks area
20four7 – Contemporary Collecting: Spotlight Bulgaria – which role do fine arts play in the country that joined the EU in 2007?
Collectors talk with Nedko Solakov, Gaudenz B. Ruf and Spas Roussev
Moderator: Rainald Schumacher.

27.09., 3.30 pm at viennacontemporary Talks area
Focus Bulgaria: Variable in appearance, sometimes vaporous, sometimes as plastic paste.
Conversation piece directed by Dessislava Dimova


FOCUS BULGARIA READINGS
Focus Bulgaria free publication, editor: Boris Kostadinov
A collection of various catalogues and books on contemporary Bulgarian art.

ARTISTS' SELF PRESENTATIONS
A collection of 90 second video self-presentations of Bulgarian artists and their practices responding to the Focus Bulgaria Open Call.




Focus Bulgaria is organized by the Open Arts Foundation and Sariev Contemporary, Plovdiv, in cooperation with the Institute of Contemporary Art-Sofia and the Art Affairs and Documents Foundation. It is kindly supported by Gaudenz B. Ruf (Zurich/Sofia), the Ministry of Culture of the Republic of Bulgaria, the National Culture Fund, Bulgaria, the EVN Collection, Thyssen-Bornemisza Art Contemporary, and is organized in partnership with the BKI Haus Wittgenstein in Vienna, Ogilvy Sofia and Pulsio Print.

Publications on Focus Bulgaria / Публикации за Фокус България:
Focus Bulgaria at viennacontemporary - viennacontemporary mag
Interview with Vesselina Sarieva - viennacontemporary mag
Interview with Gaudenz B. Ruf - viennacontemporary mag
Viennacontemporary 2015 - My Art Guides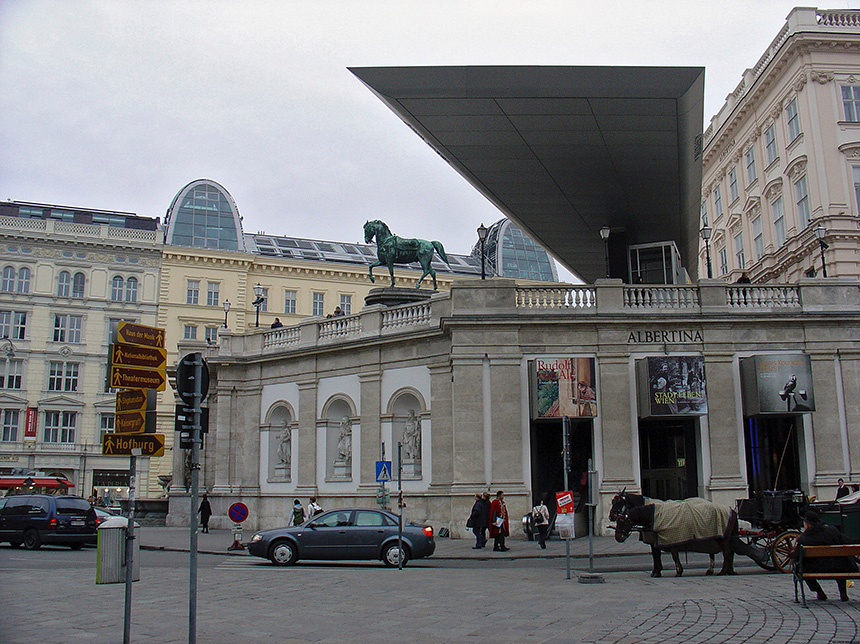 Images:

Kalin Serapionov, In Dialogue with Myself Reflection, 1997. A series of 3 photographies, C-print, 20 x 30 cm each, framed. Part of the project Do You Feel You Are Different?, 1996-1998
Nedko Solakov, Drawing for A BG Bar, 2005, black drawing and wash on paper, 21 x 29,7 cm. Courtesy of Thyssen-Bornemisza Art Contemporary (Vienna)
Pravdoliub Ivanov, Tools, 2013, B&W photo, newspaper, printed paper, 85 x 116 cm framed, edition 2
Luchezar Boyadjiev, Erzherzog Albrecht. On Vacation from Vienna, 2006, digital print on 300 g Aquarelle Arches paper, 60 x 80 cm, framed. Edition of 3 and 2 AP