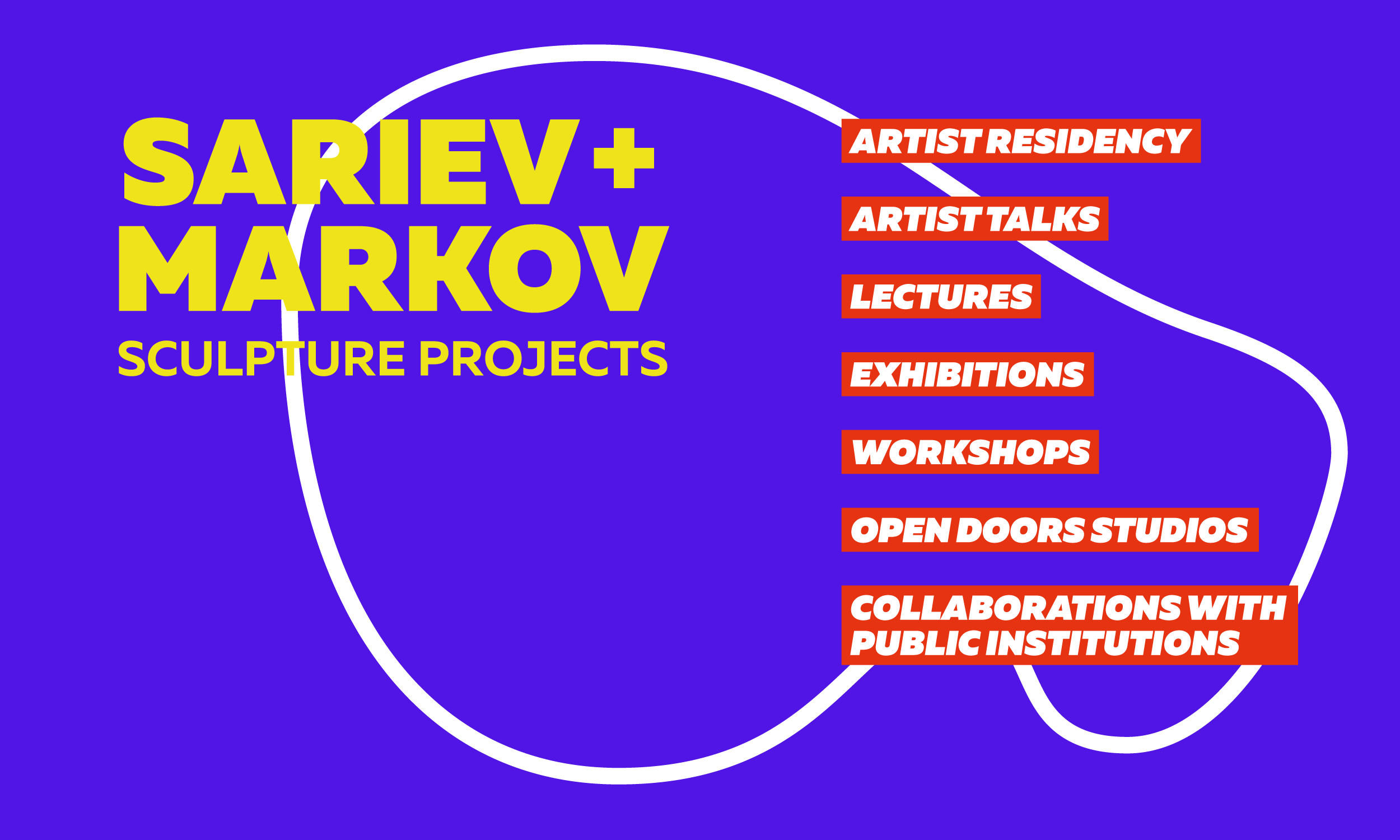 6 March 2019
Launch of Sariev+Markov sculpture projects
Dear friends,

Sariev Contemporary is happy to announce the launch of Sariev+Markov sculpture projects.

Sariev+Markov sculpture projects is a joint initiative of gallery Sariev Contemporary and Markovstudio, which aims, through various activities (residency, educational module consisting of artist talks and lectures, workshops, open doors studio, as well as exhibitions and collaborations with public institutions) to establish a field for creating and presenting sculptural projects for the public space, as well as an environment for discussion and development of such projects, in Bulgaria and abroad.
The idea of ​​a joint sculpture project Sariev + Markov sculpture projects was initiated by Vesselina Sarieva, director of gallery Sariev Contemporary as the main concept developer and organiser of the project, and was supported by the owners of the sculpture workshops Markovstudio and the Sariev Contemporary represented artist Stefan Nikolaev.
The sculpture project will focus, on one hand, on what contemporary sculpture is today, how it is created, what is its role, how it is thought in the context of different places and situations, what is the international experience in its creation, and on the other hand, on the question of its place in public environment (gardens, parks, public buildings) and its ethics within the shared space we live together in.
The project combines the efforts of Sariev Contemporary, which is an internationally recognizable gallery and institution, having initiated and developed a number of pioneering projects in public space over the years and has been actively working with curators and artists creating projects in public space, and Markovstudio which is among the largest sculpture workshops in Bulgaria with rich experience in working with leading artists such as Paul McCarthy, Richard Jackson, Jason Rhoades, Sam Durant, Vanessa Beecroft, Stefan Nikolaev, Nedko Solakov and many others.
The sculpture project launches with a number of activities in February 2019, including talks, presentations, workshops and exhibitions, and an artist residency with a Board consisting of Vesselina Sarieva (director and founder, Sariev Contemporary), Marin Markov (director and founder, Markovstudio), the participating curators Daria de Beauvais (senior curator, Palais de Tokyo, Paris), Aaron Moulton (curator, Los Angeles), artist Stefan Nikolaev and the general project partners.
The first projects within Sariev+Markov sculpture projects are realised in partnership with French Institute, Sofia Municipality, Sofia City Art Gallery and its branch Vaska Emanouilova Gallery, Open Arts Foundation.
The project is funded by the Culture Programme of Sofia Municipality.

More info about the project here

Start – Program 2019:

Artist Residency
The first artist selected for participation in Sariev+Markov Artist Residency, is the French artist Wilfrid Almendra. The first edition of the Artist Residency is realized in February-March 2019 in Sofia.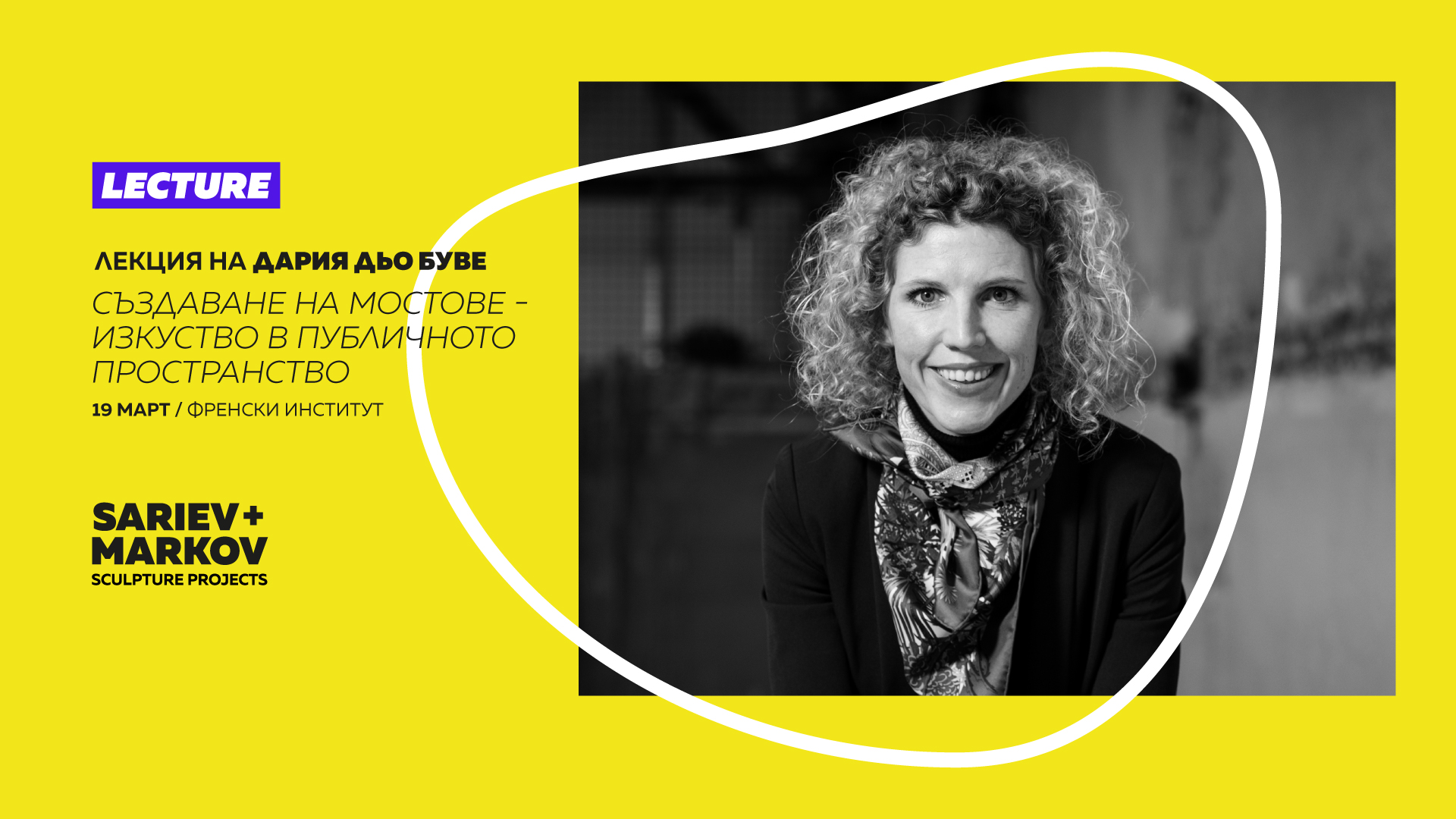 Creating bridges – art in public space
Lecture by Daria de Beauvais, Senior Curator, Palais de Tokyo
19 March 2019, 6 pm
French Institute, 3 Slaveykov sq., Sofia
Free admission
The lecture will be in French with Bulgarian translation
Watch video documentation of the lecture here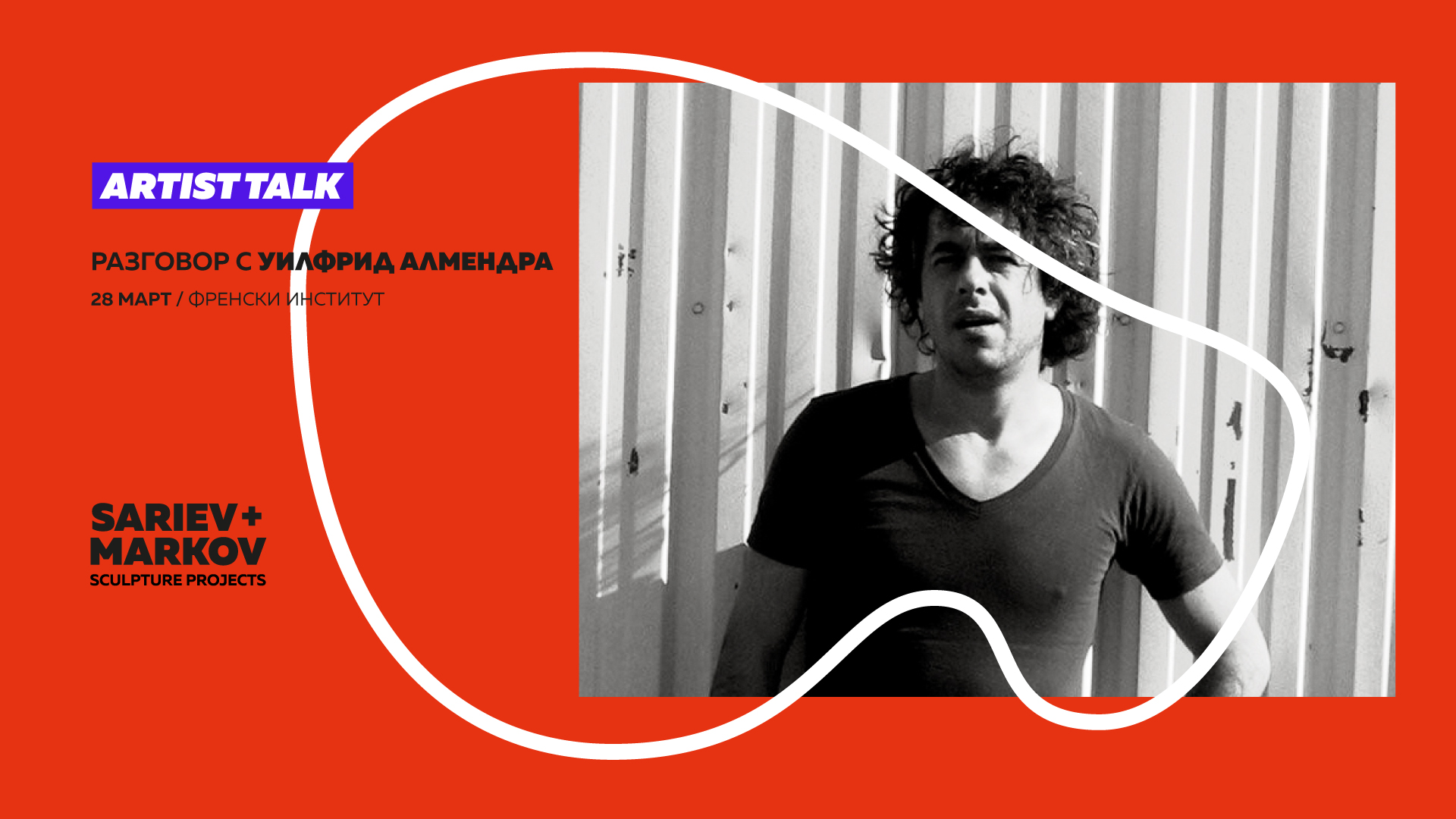 Wilfrid Almendra in conversation
Artist talk with Wilfrid Almendra, first resident artist, Marseille, France
28 March 2019
French Institute, 3 Slaveykov sq., Sofia
Free admission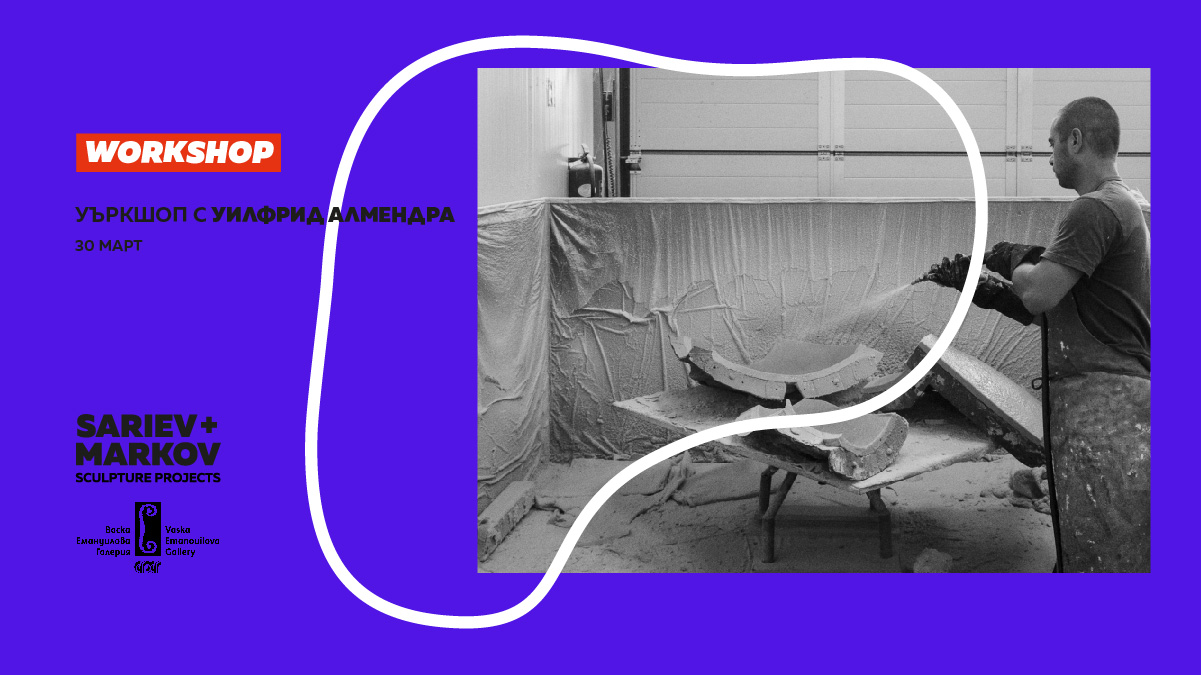 Workshop with Wilfrid Almendra
professional workshop for students and young artists
30 March 2019
starting point: Vaska Emanouilova Gallery, 15 Yanko Sakazov blvd., Sofia
ending point: Markovstudio, Dolo st., Trebich district, Sofia
The participation in the workshop is after an open call
The workshop is realized in partnership with the "Art and Public Space" program of Vaska Emanouilova Gallery


Documentary exhibition
the work of the resident artist Wilfrid Almendra in public space and his work with students will be presented through film, sketches, materials, real elements from artworks and more
13 – 21 June 2019
Vaska Emanouilova Gallery, 15 Yanko Sakazov blvd., Sofia
more information here


Sculpture exhibition
presentation of the newly created sculptural work by Wilfrid Almendra in Sofia, Bulgaria

VLZ310, LATER (2019) / Vrana Park Museum, Sofia, Wilfrid Almendra, 10 September 2019 – 30 October 2019
more information here
-
Pdf with the information in Bulgarian here