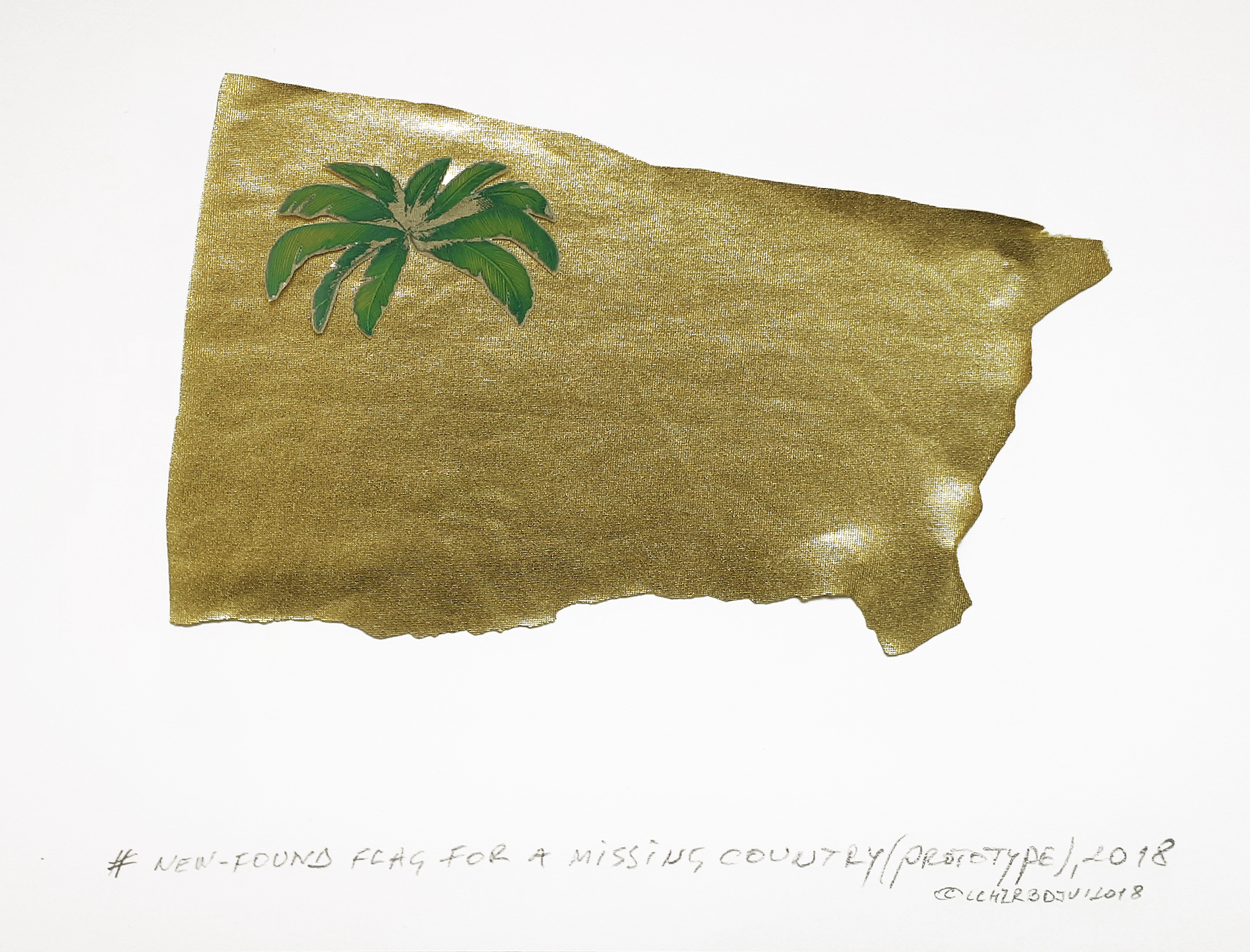 Dystopian Cozy
2 February 2018 – 24 March 2018
SARIEV Contemporary, Plovdiv is pleased to present "Dystopian Cozy", first solo show of Luchezar Boyadjiev at the gallery. The exhibition is organised in the context of the retrospective exhibition "Luchezar Boyadjiev. Sic Transit Media Mundi" in Sofia City Art Gallery, 14 February – 11 March 2018.
Exhibition text by curator Iara Boubnova
Luchezar Boyadjiev is one of the most influential artists in Bulgaria and from Bulgaria in spite of the fact that he rarely does solo shows, especially in his country. However, his participations in group art events, his curatorial projects and central position in theoretical conferences and educational courses, his texts, as well as written and spoken comments on events, his involvement in debates, witty titles for exhibitions and bon mots on artists and artworks have left a unique and enduring mark over the hesitant, almost invisible and hard to define but energetic mass ambitions of the Bulgarian art scene. The presence of this artist not only in art but in our notions for what art is pervades wide spaces – from the drawing on the cover of "Ars Simulacri", the collection of essays from 1989, to last year walking in a pair of red high heels for the action "Walk a kilometer in her shoes" in front of the Palace of Culture in Sofia.
For quite some time now work of the artist Luchezar Boyadjiev has been focusing on the notion of renegotiation as a mandatory condition for both human nature and social relations. Renegotiating is fundamental for what we think of as the Western intellectual thought, culture and society as a whole. From the form, the color and the media to gender, faith, ethics, architecture, science and philosophy – every system of our existence is an endless process of negotiations. Luchezar Boyadjiev has been investigating ceaselessly how imagination overcomes limitations and ultimately transforms complex social, economic and cultural systems while surmounting the distinctions between realities and notions. He is freely mixing political, religious, media, everyday life, pop-culture and so on symbols thus creating zones of fusion where thinking, fictions and phantoms are all beginning to influence life. His belief that truth cannot be owned, that it is an opinion with its related chains of meanings, makes him a firm pillar for the autonomy of creative work and for the freedom of the artist. It is not by chance that the moment when he became aware of himself as an artist happened to coincide with the flourishing of postmodernism (though not in its academic and scholastic version, which is investigating the "death" of various cultural phenomena). This moment was the moment of the vigorously vital, succulent, daring, fighting and sexy visual arts of the 1980s in New York City. He was not only a contemporary but also a "space co-inhabitant" with artists such as Robert Longo, Julian Schnabel, Keith Haring, Cindy Sherman, David Salle, Nan Goldin, Barbara Kruger, Jenny Holzer, Jeff Koons, Jean-Michel Basquiat and many others at the time. Luchezar Boyadjiev extracted the maximum artistic benefit (for us as well) from that time and space.
His art is both polyvalent and a palimpsest, it is theoretically "equipped", playful and ironic; its orientation is geared toward the visually literate and free from clichés audiences. He pays attention not to be a hostage of predictable notions, of "what art must do today", or of what should the artist do regarding this or because of that. Every time Luchezar Boyadjiev is also renegotiating things and terms with himself.
The first solo show of the artist with Sariev Contemporary in Plovdiv, titled "Dystopian Cozy" is a new approach to themes that he has engaged with for a long time – cities and territories. We already had the experience of his conceptual analysis of urban material from his "Walk-and-talk around Sofia with Luchezar Boyadjiev" cycle that was organized by the Open Arts Foundation in 2016. The new show is a deduction based on the "Walks…" – cities today are in need of what people want too – making peace with reality through coziness, kawaii, and huegge... Counting on relax rather than on revolt; on "furnishing" rather than on "projecting"; on using the methodology of private/personal decisions within the common/public spaces. The author is suggesting solutions to problems while fusing cultural codes, notional fetishes, political clichés and marketing myths all of them coexisting in our minds.
Such an idea is hugely organic for Luchezar Boyadjiev. Whoever has met him would know the he is often the first to take the floor after a lecture or during public discussions of artistic and academic themes related to visual culture. That's because he is an eager, attentive and well-meaning listener able to grasp various positions. And also because he is always ready to help out the speaker overcome those threatening moments of silence right after the talk when misunderstanding, lack of interest and even hostile audiences might be lurking. He is after creating coziness in a friendly discussion.
In a project series Boyadjiev is demonstrating how he wants to make life more comfortable in such cities that are abused by the international art world: "Venice needs a metro!" 2007-2018 and "Kassel needs and airport!" 2007-2018. One of the drawings here displays how it is possible to solve the problems of Jerusalem – the city of conflict is cloned and the clones are positioned up along the vertical axis – well within the spirit of the avant-garde architects from the early 20th c. ("Jerusalem needs to hover!" 2008-2018). On the other hand "Paris needs to reboot!" (2004-2018), claims the artist in a drawing where the Eiffel Tower, the ex-symbol of technological progress, is multiplied. An act of making peace with Walter Benjamin's theories about the "mechanical reproduction" of art, as well as the new 3D printing technology provide the grounds to think about such possibilities for real. Of course, the influx of tourists will also increase though now everyone will have the chance to get to the top of the tower(s).
The artist is making his intentions clear: "Artists are always trying to re-imagine the world but the question is to shelter and make it cozy". Instead of the aggressive imperial double-headed eagles the artist is suggesting that there should be double-headed doves of peace – they should occupy all the division walls in the world, while the world itself should sink in yellow (in the painted collage "Joie de Vivre", 2017). For yellow is the warm and bright color that artists like and use for precisely these qualities – by Van Gogh and Gauguin, Albers and Rodchenko, Christo and Kusama, Eliasson and Solakov.
And for those lucky visitors to the show coziness waits – a small stove is metaphorically heating up the space, the gazes, the hearts and the thoughts ("Eternal Sunshine", 2018).
Iara Boubnova
-
Luchezar Boyadjiev (b. 1957) graduated from the National Art Academy in Sofia in 1980. One of the most famous contemporary artists from Bulgaria, his work is about personal interpretation of social processes, about the interaction between private and public, about urban visuality and the world of today split between utopia and dystopia. His media is installation, photography, drawing, objects, text, video, and performative lectures.
Selected exhibitions are: the solo shows "Places of Wisdom", ICA-Gallery, Sofia (in partnership with Open Arts-Plovdiv, 2016); "Not a Library Artist either", SALT, Istanbul (2013); "Artist in the Storage" from "The Other Eye" series, City Art Gallery, Sofia (2010); and the group shows in 2016-17 "Economize", Ludwig Museum, Budapest, as well as "Symptoms of Society", Guangdong Museum of Art (Guangzhou) and Zhejiang Art Museum (Zhejiang Sheng), China; in 2016 "Cold Wind from the Balkans", PERA Museum, Istanbul; "Upside Down: Hosting the Critique", MCA, Belgrade, and "Low-budget Utopias", Moderna Galerija, Ljubljana; in 2015 "Inside Out", City Gallery, Ljubljana; "The Grammar of Freedom", GARAGE Museum of Contemporary Art, Moscow, and "Art for Change 1985-2015", City Art Gallery, Sofia; in 2014 "Disconsent", CCA "Ancient Bath", Plovdiv; in 2013 "Economics in Art", MOCAK, Cracow; in 2012 "The Best of Times, the Worst of Times", 1st Biennial, Kiev, and "The Eye Never Sees itself", 2nd Biennial, Yekaterinburg; and in 2011 "The Global Contemporary", ZKM, Karlsruhe. The artist is a Founding Member of ICA-Sofia.
List of works can be downloaded here
The show in the media
Dessislava Mileva
link
Luchezar Boyadjiev is present, article.
Capital Light, web and print issue - 22 February 2018
link
Luchezar Boyadjiev and "Dystopian Cozy"
Bulgarian National Television, Morning block "The day starts with culture" BNT 1 - 2 February 2018
link
Artist Luchezar Boyadjiev: Sofia needs wisdom, interview
Bulgarian National Radio - 31 January 2018
link
Luchezar Boyadjiev. DYSTOPIAN COZY – article
Kunstaspekte
link