In the Dark - Background: Young Artists 2018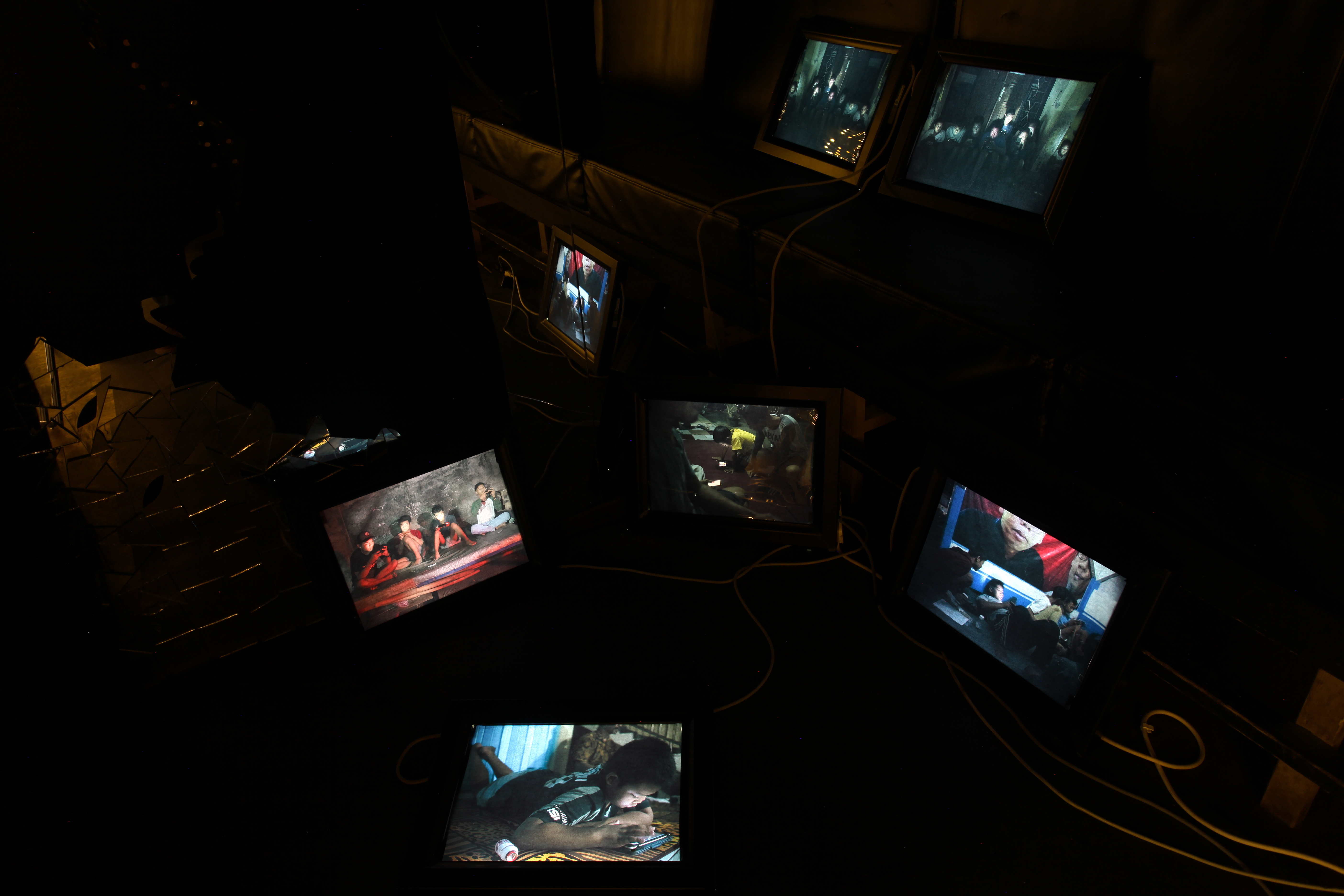 In the Dark - Background: Young Artists 2018
Sariev Contemporary is pleased to present "In the Dark" - an exhibition of works by Zlatimir Arakliev (photography) and Eli Joteva (video). The exhibition is part of the gallery's program of presenting artists just starting their professional career – Background: Young Artists. The exhibition is curated by Vera Mlechevska. It can be seen on 30 June 2018, from 11pm till 5 am, at bar Tell Me (12 Ivan Vazov str., Sofia).
Elí Joteva is a Bulgarian media artist working on the border of art and neurophysics, through new artistic methods and biofeedback technologies.
Her creative practice often intertwines experimental photography with audiovisual installations, performances, digital and sculptural media, aiming to unravel the intangible spheres of human memory and senses. In 2013, she graduated from the South California University of Fine Arts in Los Angeles, and graduated from her Masters degree in Media Art from the University of California Los Angeles in 2018. She has exhibited in solo shows in Europe, North America and Australia.
Joteva participates in the exhibition "In the Dark" with ten of her video works.
-
Zlatimir Arakliev works in the realm of fashion and advertising photography; his works have been published in magazines Vogue, Vision, Harper's Bazaar, EVA, ELLE - Brazil, Norway and Italy. He took part in an exhibition of the Magnum Photos agency in collaboration with The RATP Group in the Paris underground.
In the show "In the Dark", Arakliev participates with the series "White Mirror" (2018), made for about an hour in the town of Singaraja, the old capital of Bali.