Not cancelled East x South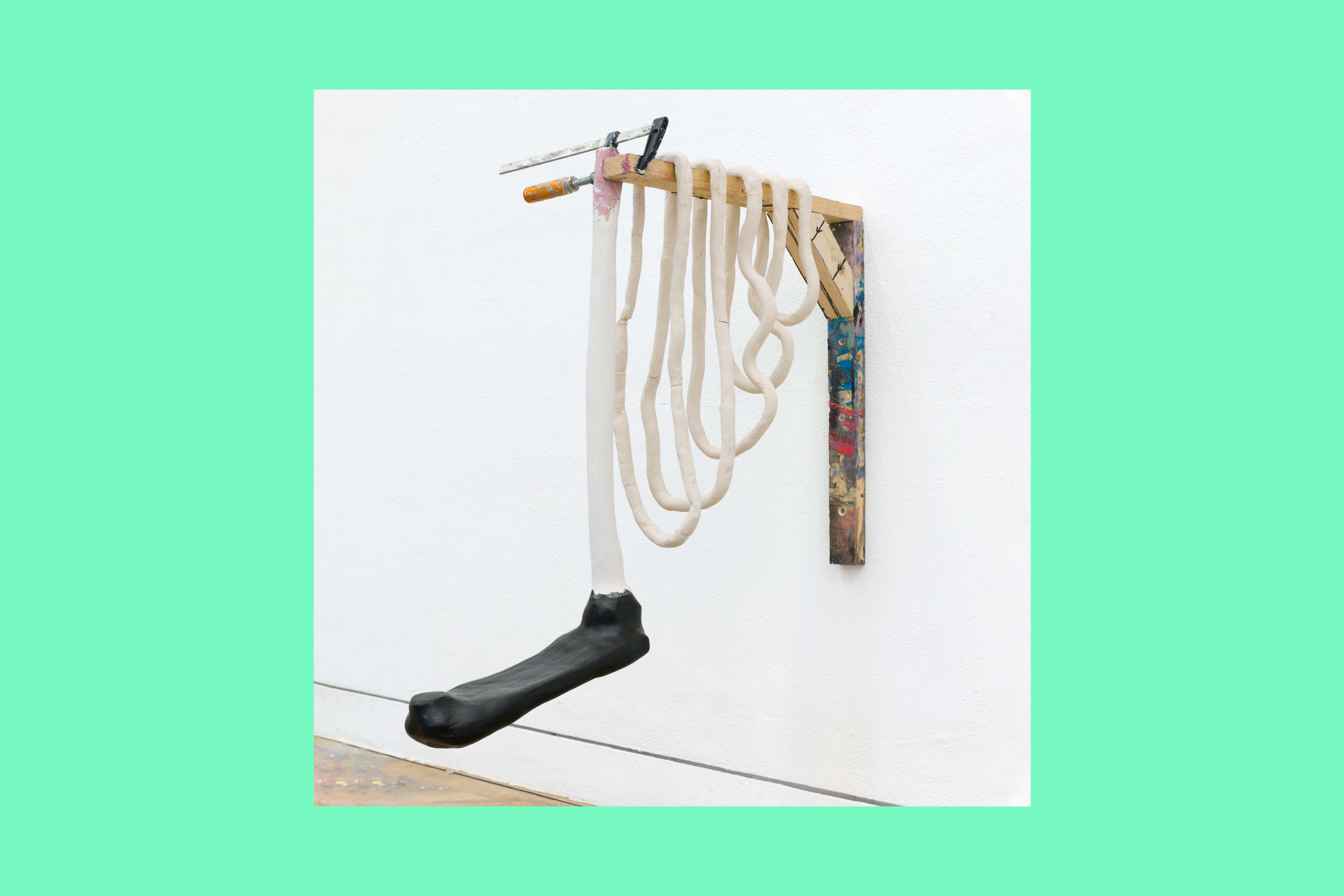 Not cancelled East x South
online
12 May 2020 – 18 May 2020
SARIEV Gallery in Plovdiv is pleased to present an exhibition of the artist Rudi Ninov, as part of the one-week art event Not cancelled East x South, which will take place entirely online.
The exhibition will be held on the digital platform Not cancelled East x South in the period between 12 and 18 May 2020. It will include a special selection of new works by the author from the end of 2019 and the beginning of 2020.
Rudi Ninov's participation in Not cancelled brings together a selection of new ink drawings and sculptural works made out of assorted materials like ceramics, paper, wood, acrylic and resin. The work revolves around ideas of diagrammatic plurality of line and shape as the basic model of synthesis between the analogue form and its elementary functions. Similar to his paintings and drawings, the sculptures evoke the malleable and ever recycling figure which are qualities attributed to Rudi's preoccupation with formal mechanism of movement and composition found in early animation cinema. In contrast to the drawing's graphic potency and weightless colours, the sculptures present a tactility and material multiplicity of surface tensions and textures that act as broken synonyms to each drawing. Changing between three-dimensional and two-dimensional modes, the works create strands of excavated anagrams and paraphernalia reminiscent of mystified objects, totems and contraptions that are continuously shifting between botanical and zoological means of categorisation.
For the event Not cancelled East x South Rudi Ninov will give an artist talk on the topic "Material and media specifics in early animated Cinema", hosted by Vesselina Sarieva.
/
Rudi Ninov was born in 1992 in Teteven, Bulgaria. He earned a BA in Fine Art from Goldsmiths, University of London, in 2015 and is currently continuing his education in the class of Amy Sillman and Nikolas Gambaroff at Städelschule, Frankfurt, Germany. He is also the recipient of the Linklaters LLP Prize, Germany (2020) and Cultural Perspectives Foundation Scholarship, Bulgaria (2019).
/
This edition of not cancelled was initiated by Sariev Contemporary, Plovdiv (Bulgaria) and LambdaLambdaLambda, Prishtina (Kosovo) and was united with an independent initiative by Tbilisi-based galleries.
The event will start on May 12th at 10 am CET. The website is accessible from May 12-18, 2020, and will feature apart from exhibitions daily live content such as streamings, talks and guided tours. www.notcancelled.art
More information about Not cancelled East x South can be found here: http://sariev-gallery.com/articles/not-cancelled-east-x-south-rudi-ninov
The show in the media:
Not Cancelled, ArtReviewNews, 11 May, 2020
link
'Art Fairs Used to Be Their Portal to the World. Now Galleries in Serbia, Romania, Greece, Hungar, and Other Southeastern European Countries Are Uniting Online', Artnet News, 11 May, 2020
link
'Galleries from Eastern and Southern Europe Unite in a Digital Week-Long Program', Widewalls, 12 May, 2020
link
Not cancelled East x South. Finding alternatives online, METAL magazine, 14 May 2020
link
/
Watch the video
Rudi Ninov - Artist talk - "Material and media specifics in early animated Cinema" hosted by Vesselina Sarieva