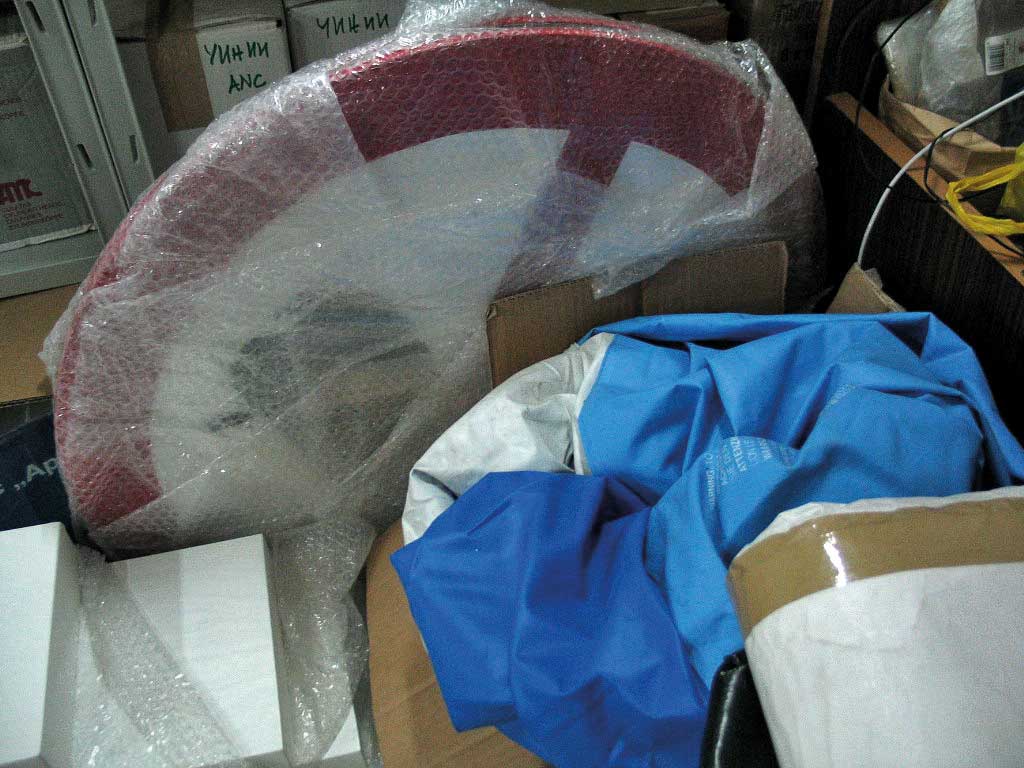 Warehoused Art
SARIEV /+/ SKLADA
Sklada, Sofia
11 Georgi Benkovski St., floor 3-4


PROGRAM
10 March, 7:00 – 8:30 p.m. – Opening
10 March, 7:30 – 8:00 p.m. – Cooking Show: Frenkestein's Dinner, performance by Alla Georgieva, with the participation of Chavdar Georgiev
17 March, 7:00 – 8:00 p.m. – Office Art, a conversation with Ignacio Uriarte (Spain/Germany), author of Letters and Numbers, currently at the Sariev Gallery in Plovdiv


The Sariev Gallery of Plovdiv is starting a creative partnership with the art space Sklada, with the aim of producing its own cultural program in Sklada's venue in Benkovska St. in Sofia, beginning March 2011. The Gallery's program for the year will present topical contemporary art in several theme-based exhibitions, and provide general knowledge about the art form through a training course. The program is designed for a general audience and will be delivered in a fresh, accessible format.

Warehoused Art is the first exhibition organized by the Sariev Gallery in Sklada's venue and will include works by authors Bora Petkova, Georgi Georgiev – Jorras, Emil Mirazchiev, Zara Alexandrova, Kiril Kuzmanov, Svetoslav Michev, Mariela Gemisheva, Pravdolyub Ivanov and Alla Georgieva, which were shown at the Sariev Gallery's space in Plovdiv between October 2009 and January 2011, as well as a series of amateur photos acquired by the Gallery.

Warehoused Art looks at contemporary art through the lens of the relationship author – gallery – collection and its physical presence in space, playing on the meaning of Sklada's name (warehouse, in Bulgarian).

Contemporary art is born out of dialog and personal commitment, which means that collecting it is by definition a conscious, activist pursuit, while exhibiting it requires creativity and erudition. The Sariev team looks at Sklada's venue as a fantastic new opportunity for the contextualization of contemporary art in Bulgaria.

Warehoused Art treats the art form as something which has yet to find its proper place in the country's museums and private collections. "Its time will come," is an often heard comment. The exhibition is evidence of the non-institutional efforts of various individuals to archive and document this output.

A conversation with collectors, art critics and architects will be organized at the closing of the exhibition.