BACKGROUND: Young Artists 2014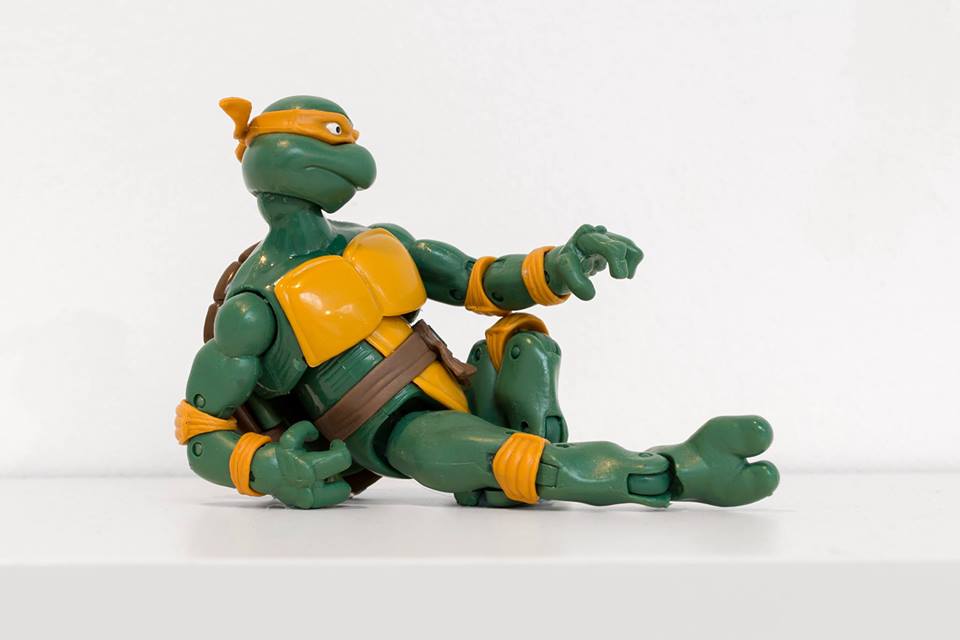 BACKGROUND: Young Artists 2014
12 September 2014 – 10 October 2014
The Story of Art – a Concise Version, 2014

Opening: 12 September, Night of Museums and Galleries,
7:30 p.m., SARIEV Project Space, 12 Hristo Dyukmedjiev St., Kapana Quarter


Background: Young Artists is a platform for young artists and curators organized annually by Sariev Contemporary, Plovdiv. The program's shows and events take place in the gallery's exhibition space as well as in public spaces throughout the city. The following artists have been featured in its previous editions: Kiril Kuzmanov and Svetoslav Michev (2010, curator: Vladiya Mihaylova), Lubri (2011, curator: Vera Mlechevska), Zoran Georgiev (2012, curator: Pravdoliub Ivanov) and Daniela Georgieva (2013, curator: Friederike Schuler).

In 2014, BACKGROUND: Young Artists presents Dimatar Solakov's solo project "The Story of Art – a Concise Version", which was nominated for this year's BAZA Award for Contemporary Art. The exhibition will be on view from 12 September to 10 October 2014 at the SARIEV Project Space, 12 Hristo Dyukmedjiev St., Kapana Quarter.


-

Dimitar Solakov's exhibition contains 28 works referring to different art history periods and related chapters from Ernst H. Gombrich's book "The Story of Art". It is also an artistic demonstration of the artist's ignorance of the history of art, which he deliberately construes as an advantage. There is little in the way of homage, dedication to or interpretation of iconic artworks, which in today's art world would have easily imparted a sense of weight on his work. What he is interested in, instead, is the influence of art history periods on contemporary society. His show makes use of all kinds of hi-tech equipment and entertainment gadgets. An overarching theme is the notion of "crisis" – in 16th century art and 21st century finance. The copy of the Venus de Milo, with its "kitschy" impressionism and "amateurish" mixing of styles, is a comment on the overuse of classical artworks in popular culture and its consequences. "Pretty" reconstruction of picturesque ruins from around Bulgaria can also be seen in the exhibition. Clearly, many of us today have not studied the history of art "properly", but that is not the source of much shameful self-reflection or desire to catch up. Solakov dares to question the authority of a great storyteller such as Gombrich, while simultaneously observing one of the frequently repeated precepts in his book – that no artist has left a trace in the history of art by faithfully copying the works of the great masters.

Daniela Radeva


-

Dimitar Solakov (b. 1987) graduated from the New Bulgarian University in Sofia. His works can be highly personal or coolly observed and distanced. Solakov has taken part in a number of group and solo exhibitions, including: the Baza Awards Nominees Exhibition, Sofia City Art Gallery (Sofia, Bulgaria); "Dress Up", Institute of Contemporary Art, Sofia; "All I Can Do Is Art", Czech Center, Prague; "Exhibition View", 0gms Gallery, Sofia / Gregor Podnar Gallery, Ljubljana (solo exhibition); "Sentimental Show", Sariev Contemporary Gallery, Plovdiv; "Winter Group Show", Un Cabinet d'Amatuer, Sofia; Magnet and Antimagnet, Institute of Contemporary Art, Sofia; "Present Unlimited", Sofia Contemporary, Sofia; "Rituals of the Habitual", The City and Public Spaces, Plovdiv; "(my)Bulgaria", Grid Fotografie Biennale, Amsterdam; "The Power of Doubt", Times Museum, Guangzhou, China; "In Defence of Delicateness", Bienal de Cuenca XI, Cuenca, Ecuador; "Youth", Incubate Festival, Tilburg, Netherlands / Bulart Gallery, Varna, Bulgaria; "The Power of Doubt/Interfaces, Portraiture and Communication", PHotoEspaña, Madrid; and "Youth", Vaska Emanuilova Gallery, Sofia (solo exhibition).





SARIEV Project Space is part of the initiative "Kapana Creative District" of the Plovdiv 2019 Foundation and supports Plovdiv's bid for European Capital of Culture 2019.